Representative of the Presidential Administration of Ukraine Oleksandr Motuzyanik announced the conduct of a military operation by the Ukrainian military in the village of Zaitsevo, located on the contact line of the parties. Motuzyanik also reports on some results of the operation of the Ukrainian security services, where, according to the latest agreements, any military activity is completely excluded. According to the Ukrainian official, the "militant" was taken prisoner by the Ukrainian military in Zaitsevo (as the representatives of the militia and the DPR army are called in Ukraine).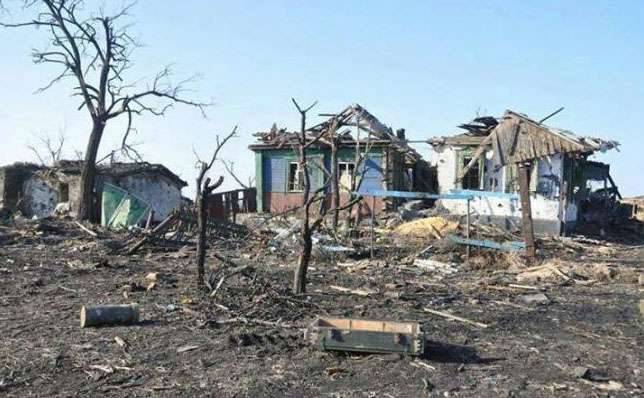 The press service of the administration Poroshenko:
Yesterday, in the village of Zaitsevo, servicemen of the Ukrainian armed forces captured a militant. The detainee was handed over to the Security Service of Ukraine.
At the same time, Motuzyanik does not focus on the fact that the Ukrainian servicemen by the very fact of their appearance in the settlement of Zaytsevo violated the existing agreements. Although this is not surprising, since the violation of the agreements reached by the Ukrainian authorities and the security forces is the norm.
The DNR does not confirm the information that one of the soldiers was captured by the Armed Forces of Ukraine. Considering the fact that "militants" see Kiev everywhere, it is possible that an ordinary local resident is detained.
Information that the Ukrainian security forces are conducting intensive shelling of the village Zaitsevo, confirms the local administration. According to the portal
Donetsk News Agency
, under the fire of the Ukrainian military, Irina Dykun, the head of the village administration, was hit.
Irina Dykun tells about the shelling:
Last night I was in the center of the village, not far from the village council. It was during this period that shelling began. From Zhovanka (village, in which are the positions of the APU), several shots were heard from
weapons
. Thank God, I heard the whistle of a bullet and automatically fell to the ground. At that moment, two bullets flew over my head and flew into the tree trunk.
The shelling by the Ukrainian military of the territory of the DPR led to the fact that the repair brigades were forced to curtail the work on the restoration of infrastructure in several areas. In particular, the preparatory work for the restoration of one of the sections of the gas pipeline between Donetsk and Marinka was curtailed. The sappers were fired from the Ukrainian side, who cleared the area before starting the repair brigade.