The United States transferred two F-22 fighters and one tanker to Romania, which will be based on the Black Sea coast, reports
Kommersant
.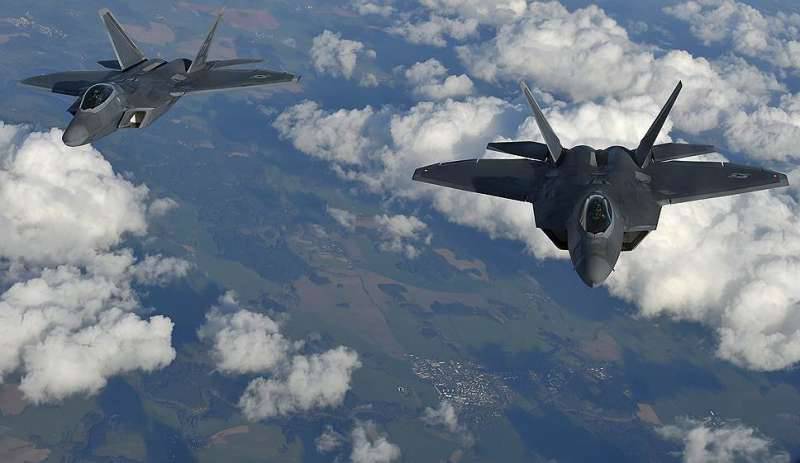 The official version of the transfer of aircraft - conducting joint exercises. However, the deputy head of the Duma defense committee Sergei Zhigarev regards such actions by Americans as a provocation.
"There is no aggression from Russia towards the allies of the United States and the NATO bloc and is not visible. Regarding the transfer of two aircraft, it seems to me that this is not quite adequate action of the United States in response to the passage of our "dry" by the ship "Donald Cook". In general, of course, this does not serve anything good, only exacerbates confrontation. We always respond adequately, unlike them, we are engaged in planning the rearmament of the Russian army. The closer the American missile defense system to our borders, the closer our poplars to their borders, "said Zhigarev.
The transfer of planes to Romania is "an attempt by the United States to increase control in the region," said political analyst Vladimir Bruter.
"A much more plausible version is a kind of demonstration of power in relation to Moldova. This means that if the development of events in Moldova goes in a direction that the United States does not like, they will be ready to react - and warn about it. All that concerns the Russian aggression and the Russian threat are just empty words, which in this case should in some way replace the real content of such landmark actions, "said Bruter.
Transfer of equipment and
weapons
to Europe is first of all their presentation on the foreign market, says Alexander Perendzhiev, a member of the Association of Military Political Scientists.
"The United States of America, in the first place, implements its not so much a political project as an economic one, because it is a question of weapons production. The fact is that this weapon is made, and so that it is not in the warehouses, the anti-Russian campaign is being played out in order to show a different type of weapon. This is, you know, a veiled advertisement of American weapons, in order for it to find its demand in the global arms market, "Perendzhiev said.
Earlier, the Pentagon asked lawmakers to allocate $ 2017 billion for military needs in 580 for most of the money should be used to strengthen the US defenses, and the remaining 60 billion - to conduct an operation abroad.