One of the leaders of the so-called "Majlis" of the Crimean Tatars Refat Chubarov (the one who took a direct part in the preparation and implementation of the terrorist act to undermine power transmission towers leading to the Crimea) stated that he does not exclude "the likelihood of a military solution to the issue of the return of Crimea to Ukraine. " According to Chubarov, it is necessary to step up work within the framework of international diplomacy (the explosions of power transmission towers and the attempt at food blockade also fall within this framework?) So that "Russia will appear before the International Court of Justice."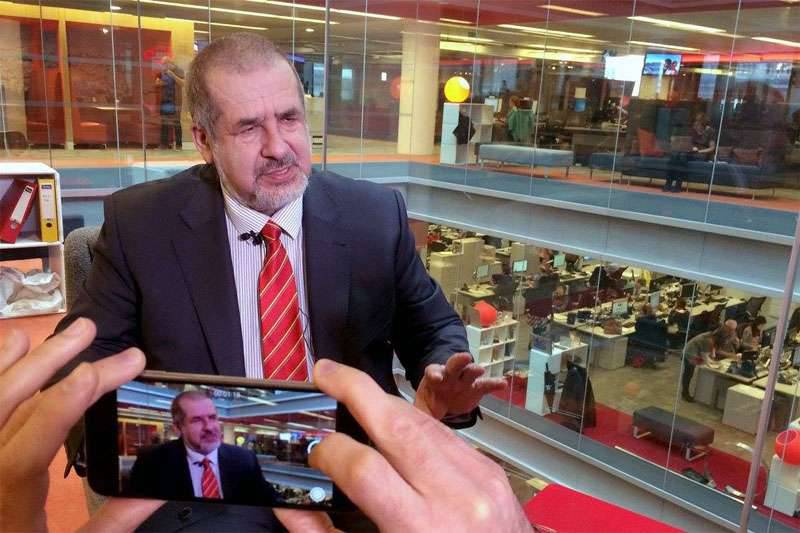 Chubarov said that diplomacy is one thing, but "a military scenario may also be needed." The statement of the deputy of the Verkhovna Rada and concurrently the head of an extremist organization (this does not interfere with one another in Ukraine today)
Interfax
:
We must do our part of the "homework" - strengthening the army. We must pay special attention
the fleet
, but only the forces of Ukraine, to at least simply by the presence of military force force Russia not to engage in further stupidities (not enough). It is necessary to build up NATO military capabilities in the Black Sea.
This is not the first such statement of a man, having heard the name of which the Crimean Tatars themselves, living in Crimea, spit. Apparently, Chubarov and his accomplices would like to receive another foreign grant, and therefore the number of similar statements and peculiar threats against Russia will become more and more. Despite this, in the Crimea they are ready to give an intelligible answer both to Chubarov himself and to the likely increase in the NATO presence on the Black Sea.