Live ammunition weapons
- such familiar to all consumables for pistols, machine guns, rifles, carbines and other firearms, which are supposed to fill the magazine or machine-gun belt, which are spent with boxes and zinc, which is always not enough, and the battle with the use of which is "until the last cartridge" . They admire arms, appreciate its beauty and power, collect, care and cherish. And the cartridges - supply. There are not a lot of patrons. In this case, the cartridge consists of a bullet and a sleeve. In the case - gunpowder and caps.
But, apart from ordinary clichés and legends, it becomes obvious that in such a small and simple, at first glance, product like a cartridge, the main combat power of any complex of small arms is laid. They - and the weapon and cartridge - only together form a single whole, and the best designs are made for each other. And the cartridge is the basic element of the complex.
The literature on small arms available today is a great variety, from fundamental classic works to popular reviews and chic color albums. At the same time, until recently, it was possible to count books on cartridges written by experts and suitable for a serious study of the subject on the fingers of one hand. Especially - on modern domestic developments.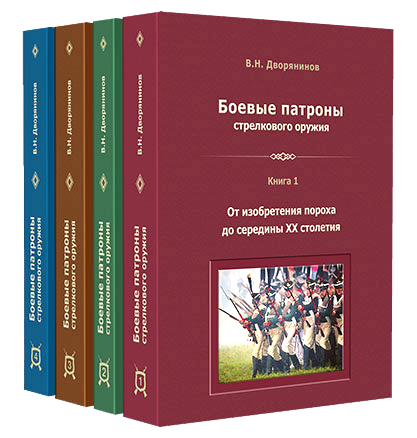 And finally, this gap is filled by the release of the monograph
"Small arms live ammunition" V.N. Noblemanov.
For the first time in the fundamental edition of merged and detailed
история
the emergence and development of cartridges from prehistoric times to the present day.
The four books of the monograph contain extensive and richly illustrated materials on both foreign and domestic patrons; clear explanations and an objective analysis of their structures and characteristics are given.
Many data are unique, inaccessible from other sources and published for the first time.
Vladislav Nikolaevich Dvoryaninov
born in July 1937, in Moscow. 52, he worked in the Order of the October Revolution of the Central Scientific Research Institute of Precision Engineering (TsNIITOCHMASH, Klimovsk, Moscow Region). Of these, 23, a design engineer, and 29 years as chief of the lead, leading in the USSR, CIS and Russia department of ammunition for small arms, devoting his entire working life to the development of ammunition.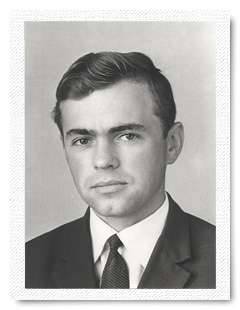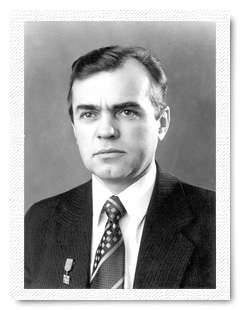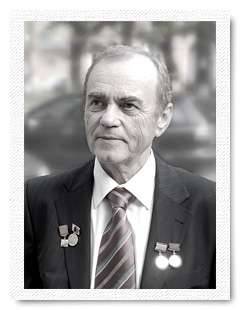 Vladislav Nikolaevich Dvoryaninov - 1962, 1975, 2007 The author of the monograph "Small arms combat cartridges".
Monograph author
- Candidate of Technical Sciences, winner of the Leninsky Komsomol Prize, the SI Award. Mosin and the Prize of the Government of the Russian Federation 2004 of the Year in the Field of Science and Technology. Author of more than 40 patents of the Russian Federation and Copyright certificates for invention.
Over 17 years
He wrote this monograph, based on the richest personal experience, extensive historical and archival materials. And since he was a contemporary, author, co-author, direct performer and leader of many of the events and developments described, the information presented to him is unique first-hand data, many of which simply cannot be known to other authors.
-
Vladislav Nikolayevich, tell me - how did you decide on such a huge work?
- For many years of work in the design and development of small arms ammunition I have encountered various literature on small arms. In most books, the focus was on the description of weapon types, and ammunition was mentioned only along the way. In addition, very brief information about their design, characteristics and order of working out are scattered in various sources. Often they are erroneous, not accurate and contradictory. Questions of efficiency, validity, modernization, application, etc. - Often considered superficially, only from the point of view and applied to weapons. It is difficult to find drawings of old cartridges and information about their authors. All this convinced me that a new book dedicated to small arms combat bullets, in which as much information as possible was collected, was necessary, and that it would be both useful and interesting.
-
So what are these books, how can you present them yourself?
- This is an almost complete (as far as possible) history of cartridges from the most ancient times to the beginning of the XXI century. Especially on modern domestic developments. I tried to reflect the main and most important moments in the history of the development of cartridges, to tell and explain key technical and constructive nuances, to show the nerve of events. It was also very important for me to state and, thus, preserve the richest work experience - both my own and my fellow designers. Books are not intended as a textbook. This is a reference book, a brief encyclopedia, and a historically accurate narration on small arms combat cartridges.
-
What would you like to say to your readers?
- These are books for those who wish to know and understand the question themselves - both in technical and historical details, and not be held hostage by the cliches and opinions of various dubious "experts". I tried to keep the books from being a dry technical report and hope that I succeeded. I also hope that, as a result of reading the books, you will experience reasonable pride in the domestic specialists and the samples they have created - both ammunition and small arms. Both contemporaries and our predecessors.
-
Thank you very much, Vladislav Nikolaevich!
Vladislav Nikolaevich Dvoryaninov, author of the monograph "Small arms combat cartridges".
More information about the books we received from the publisher D'Solo, which was created in 2015 year for the release of this particular monograph. The questions were answered by the director of the publishing house, Nikolay Dvoryaninov, the son of the author of the monograph.
-
Nikolay, to publish such books, especially independently, is a very bold and, perhaps, risky decision, especially in our difficult times. What were your motives?
- Initially, when the text of the monograph was already ready, I began to help the author in terms of turning the "manuscript" into a book, nothing more. But, in the process of working on the material, I became convinced that these books are truly unique in their content, have no analogues in either domestic or foreign literature, and it will be wrong to simply "quit" them and not publish them. Because it is a very valuable, meaningful and fundamental work on its subject, the level of classic books by Fedorov, Blagonravov, Kirillov ... As the later editor-in-chief of a Moscow publishing house said aptly later, "There has never been such a book, and no one will ever write such book. " This understanding became the main reason for making such a difficult decision.
As a result, the monograph still saw the light. And without exaggeration - in excellent quality, for which even the most sophisticated readers are not ashamed.
-
What features of books do you consider necessary to highlight?
- In short, I will note their main ones: an unusually wide coverage and depth of presentation; professionalism and competence of the author; as well as absolute objectivity and reliability of the information.
-
You do not plan to release a digital version of the monograph, are you not afraid of banal piracy?
- Piracy, or rather, theft, may not fear only having nothing, as we know. And a huge, simply titanic work was invested in these books - first of all of their author. But the digital edition is not planned yet for another reason. The monograph "Live ammunition .." contains more than 1200 illustrations - mainly drawings and diagrams, plus about the same number of data tables. And some of which occupy the entire book page. For the convenience of reading such material, in books it had to be put up in spreads, that is, when the reader sees two pages (spread) in front of him entirely and can freely navigate in reciprocal links (descriptions, explanations) to figures and tables in the course of reading. Otherwise, the material becomes literally unreadable. Each spread is 44 x 27,5 cm at the scale of 100%, and the font is not very large, without "student" tricks for an imaginary increase in volume. Therefore, in a digital format, for its normal presentation, an 25-27 inch monitor is required, no less. And on all other devices such as smartphones, tablets, e-books, laptops - instead of modern and convenient reading, we get the opposite effect - reading turns into flour and it is extremely inconvenient to use such an edition. Therefore, we do not plan to release such a low-quality "product" as a gift to pirates, and not to serious readers.
Thank you, Nikolai for your answers ...
As you know, to obtain a complete and objective picture, it is correct to know the opinion of not only the publisher and author, but also those to whom the books are addressed. Judging by the various reviews and reviews in the network - both readers and experts have met these books very positively:
Petr Ivanovich Serdyukov
(designer of VSS "Vintorez", AS "Val", ATP pistol): "I would like to especially note that the book was written not just by an amateur, but by a person whose working life was entirely devoted to creating cartridges, starting from a design engineer and to the head of the lead domestic department engaged in the development of small arms ammunition. Many data and drawings are unique, were previously inaccessible to a wide circle of readers and published for the first time. I would highly recommend the monograph of Dvoryaninov V.N. "Live ammunition" for developers and ammunition and weapons, students of universities by profile, and just to all lovers of military history and weapons technology. "
Maxim Popenker
: "I can write and talk long and enthusiastically about this work, but here I will be brief - this is the best work on ammunition that I have ever seen, and it is an absolute must have for anyone seriously interested in the subject of ammunition and small arms ... I waited the release of [these books] with impatience, which perhaps it did not even feel before the release of its own books. For even a cursory glance at the content of the work of Vladislav Nikolayevich promised a huge amount of information that was previously practically inaccessible ... These books were written by a professional, clearly understanding how and what works in the "cartridge + weapon" complex, what was done and why during the development of this complex. it's up to the reader. "
Vladimir Vasilyevich Simonov
(designer of underwater APS and SPP-1): "Even if you deliberately try to avoid a high-pair style, the appearance and publication of this monograph is still different, as an exceptional event in the world of technical literature cannot be characterized ... In my opinion, the monograph by Vladislav Dvoryaninov weapons "will rightfully occupy its deserved place among the best fundamental works on the history and design of weapons technology ... In these" ammunition "books there is quite extensive information on" weapons "Issues. We have found our detailed reflection on the questions of testing, efficiency, manufacturability, personal protective equipment, tactics and strategies of warriors in different eras, and even simple "human" stories related to the development of certain samples. "
Glockmeister, Livejournal
: "I read all the 4 volumes ... The work is monumental ... For any enthusiastic person - mast hev. As mentioned, everything that has been argued over the net over the years has been tested, tested and calculated in the Union. The level of study of cartridge and rifle subjects is my respect ... After a while, I will re-read selected places. "
Metaloleg, Livelib
: "The story brought to the end of the last decade closes the topic of research completely and irrevocably, the next such monograph can be written in a third century by scientists and designers of the next generation. And as noted in the first reviews, a purely technical, at first glance, work is written in simple and fascinating language. This book will be useful and future developers and the user of weapons, and just people who are fond of small arms in shooting galleries or hunting ... Separately highlight the fact that the publishers did not skimp on the chic four-volume website, where you can read the content of the works and read individual passages from the monograph, and of course order this book both separately by volume and the entire set. All would be new historical research such an approach. "
Anonymous, Livejournal
: "These books relieve fatigue stresses and distortions in the brain ... There was a lack of such a professional and broad presentation of the topic. Everything is laid out on the shelves - design, technology, history. Plus, the actual test data - ballistics, accuracy, efficiency, etc. How, why and why. Starting from the beginnings to the present day. Also, for example, a detailed history of the working out and adoption of the AK, AK-74, and AN-94 [Abakan] complexes, based on real documents, is mandatory for all the "protesters" to read. In short, a monumental work for both basic and advanced understanding and learning of the shooter ... And the last thing is that it is absolutely impossible to estimate the actual size of a publication from a photo. The first time you take the unpacked books in your hands, you experience a light shock. I sincerely envy those who have this moment ahead. "
As you can see, the reaction of the readership is more than positive. What else is not unimportant - we did not find the disappointed reviews of those who were deceived in their expectations, focusing only on the opinions of others or the "beautiful and attractive" description, as often happens ...
For objectivity's sake it is worth noting that, perhaps, the only drawback of this edition is its price. A separate book of the monograph is on the publisher's site just over 2 thousand rubles. The price is not small. But, unfortunately, today it is "normal", so to speak, for publications of a similar volume and quality, even without taking into account the content of books. That's what he said about this
Maxim Popenker
: "My personal opinion is that these books are worth their money, without a doubt. Usually, the price of publications of this magnitude, novelty and exclusivity is 50-65 dollars per book. Here, the retail price is about 30 dollars. It remains only to regret that not everyone who wishes can easily afford to purchase all the books of the monograph at once. I would advise you to start with one of the most interesting books for you, and then decide on the possibility and necessity of buying others. "
Monograph "Small arms combat cartridges" VN Dvoryaninova consists of four books with a total volume of 2548 pages, the size of each book 28х23, see. Hardcover (efhalin top quality "thin linen"), offset paper, improved b / w illustrations.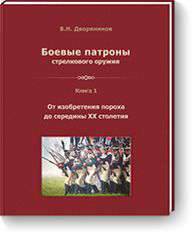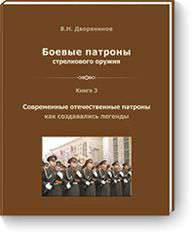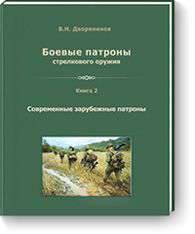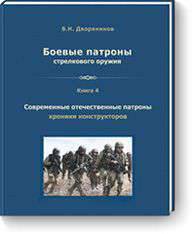 The monograph includes:
Book-1
"From the invention of gunpowder to the mid-twentieth century",
Book-2
"Modern foreign cartridges",
Book-3
"Modern domestic patrons, how legends were created,"
Book-4
"Modern domestic cartridges, chronicles of designers."
Summing up our brief review-research, we can say that the monograph "Small arms combat cartridges" by V.N. Dvoryaninova deserves the highest praise. This work is indeed a new and significant contribution to the golden fund of basic, fundamental publications on small arms, with the "first order" and the "national treasure" caliber.
Due to the fact that its author is one of the leading and most reputable domestic patrons of its time, directly and directly related to the subject of the presentation, the monograph has a historical, technical and encyclopedic value, which is difficult to overestimate. In fact, the monograph is a painstakingly gathered together the vast and multifaceted experience of previous generations, the author himself and his colleagues, summarizing and preserving the unique knowledge.

Written in simple and understandable language, it will be very interesting and useful to specialists, historians, students, cadets, as well as a wide range of fans of ammunition, firearms and weapons technology in general - both advanced experts and beginners.
More information about the monograph and about each of the books can be obtained
on the official website of this edition
on the Internet (patronschik.ru or propatrony.rf), where detailed descriptions and tables of contents of each of the books, their fragments, information about the author, and much more are posted.
In preparing this review, the materials and images provided by D'Solo Publishers, as well as reader reviews, are available on the Internet.
"Military Review", April 2016