The crews of the MiG-31BM interceptors of the Western District are practicing crash landing skills with one engine running, transmitting
RIA News
message of the representative of ZVO Igor Migunov.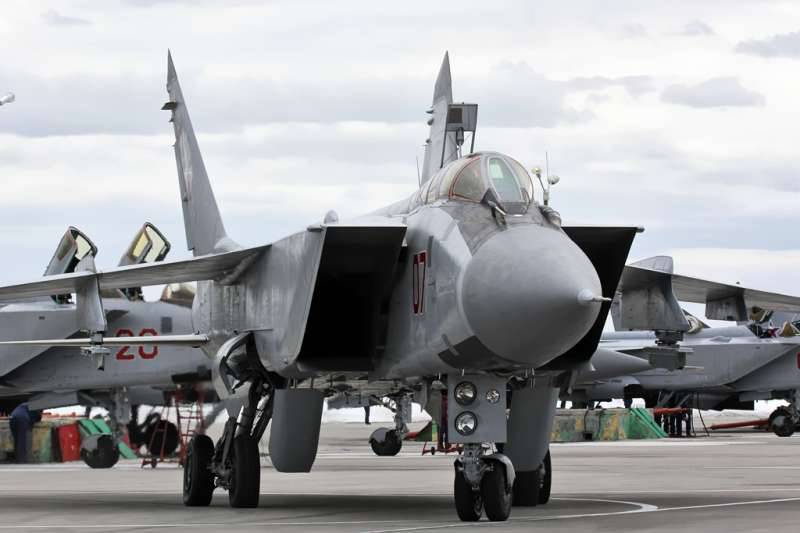 "The crews of MiG-31BM fighter-interceptors of the KVO Khotilovo airbase deployed in the Tver region have begun to work out one of the most difficult elements of the course of pilots training — flight with one engine shut off (throttled)," said the colonel.
At the beginning of the exercise, the pilot takes off, gains a given height and flies along the established route.
"Then, when landing, he takes one of the engines to idle, imitating his shutdown, selects a lurch in the direction of the operating engine and lands just above the glide path (landing trajectory) to reduce the thrust of the operating engine, use the inertia more and plan the combat vehicle "- said Migunov.
According to him, "the flights take place day and night, the time spent in the air is about 15 minutes".
Help Agency:
"MiG-31BM is a modern version of a supersonic long-range interceptor fighter. The aircraft is designed to detect and destroy air targets at extremely small, small, medium and high altitudes at any time of day and in all weather conditions. MiG-31BM fighters installed a new weapon control system and radar stations, which allow detecting targets at a distance of up to 320 km and hitting them at a distance of up to 280 km. MiG-31BM is capable of tracking air targets up to 10, as well as striking six targets simultaneously. "