Subunits of land and coastal forces of the Northern Fleet, as well as crews of amphibious ships began to perform tasks as part of a joint tactical exercise, the press service of the press service reports.
Ministry of Defence
.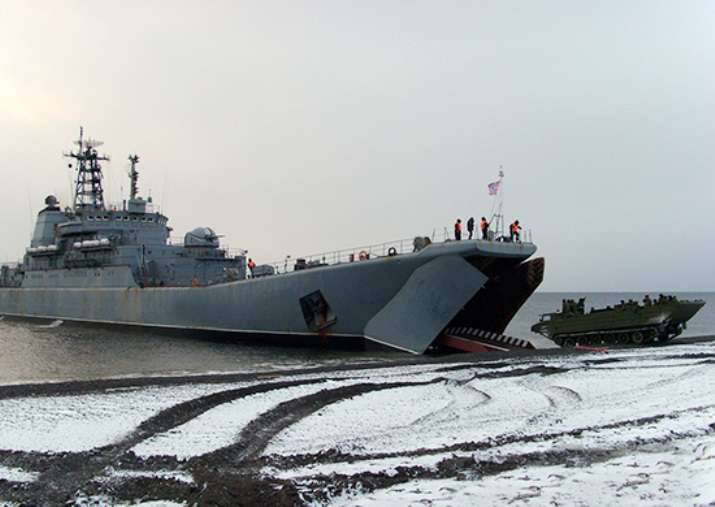 "On the eve of the personnel and military equipment of the marine corps, a separate motorized rifle and Arctic brigades of the North
fleet
were loaded onto large landing ships and landing boats. "From the loading point, the marine landing squad went to sea to practice practical operations with mine-sweeping forces," the release said.
It is noted that to the place of the exercise, "the ships passed through the beaten-up channel".
"In the initial phase of the landing operation, the artillery calculations of the Bond" Kondopoga "and" George the Victorious "will perform firing from the sea at coastal targets, suppressing firing points of the conditional enemy," said the press service.
"Divisions of motorized rifle brigades and marines will conduct firing from mortars along the coast from a board of the ships. They will be supported by fire by the combat crews of the Gvozdika and Akatsiya self-propelled artillery mounts, transported by landing craft ",
the report said.
In the course of the event, Granat-4 reconnaissance UAVs will be used.
In total, about 800 people and about 70 units of equipment are involved in the exercise.