Natalya Nikonorova, official representative of the DPR MFA in the Coordination "Minsk" group, reports on another demand from the Ukrainian authorities for holding local elections in the Donbas. These requirements relate to the resumption of broadcasting of Ukrainian TV channels throughout the "special areas of the Donetsk and Lugansk regions" (as in Kiev, the DNR and the LC are called).
RIA News
quotes Natalia Nikonorova's statement:
The Ukrainian side sometimes makes attempts to speak with us in the language of ultimatums, which is extremely unacceptable in any negotiation process. For example, one of the requirements for holding an election is the full resumption of broadcasting of Ukrainian TV channels, including those that openly called for violence against our people. And this is one of those conditions with which we can not agree.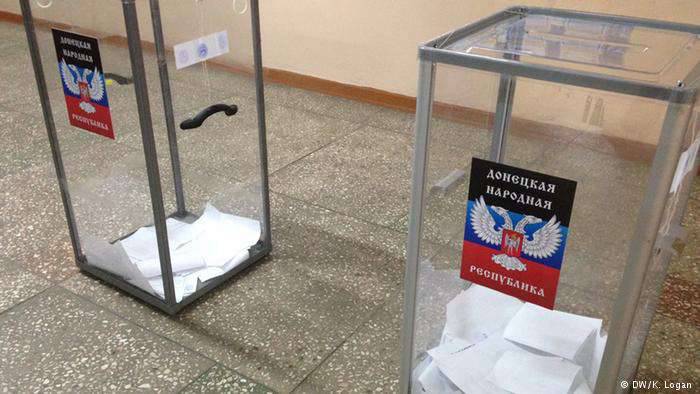 The Ukrainian authorities, which banned the broadcasting of Russian TV channels and, moreover, continue to impede the conduct of journalistic activity by correspondents of any media that state a position different from the official Kiev position, claiming that their television channels were broadcasting in the DPR and LPR. In this regard, Kiev, before demanding anything from Donetsk and Lugansk, would be worth stopping infringement of the freedom of speech in the territory under its control.
Against the backdrop of heightening the situation around the local elections in the DPR and the LPR, Kiev continues to tighten military equipment and personnel of the Armed Forces of Ukraine and the National Guard under the contact line.
Donetsk News Agency
, referring to the head of the DPR Alexander Zakharchenko, reports that Kiev is concentrating forces in three directions.
Alexander Zakharchenko:
The directions are the same - this is the Gorlovka district, the south and Donetsk itself: from Yasinovataya to Krasnogorovka and Marinka. These are three areas in which there is a large concentration of armed forces, equipment and personnel.
.