The Sri Lani Air Force has not yet made a final decision on which aircraft they intend to upgrade their fleet of MiG-27M fighter-bombers and the training MiG-23UB, the blog reports
bmpd
with reference to the TTU newsletter.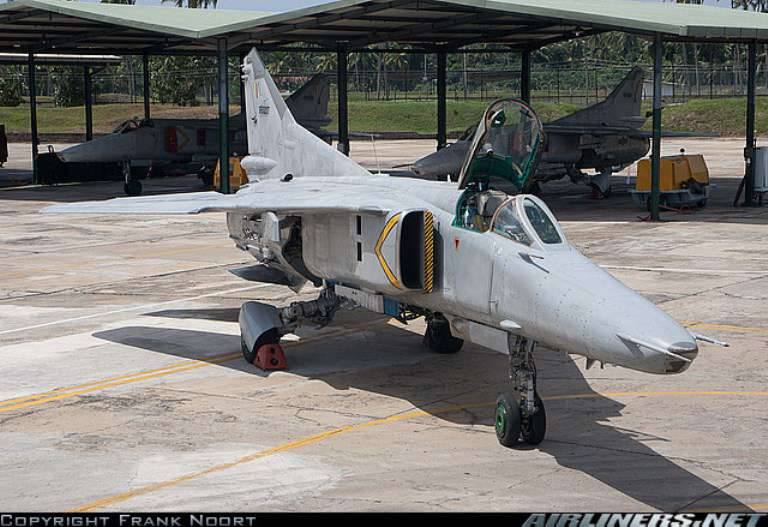 Fighter-bomber MiG-27M (tail number SFS-5307) Air Force Sri Lanka, 09.02.2011.
According to a source in the French edition, "the options in question are not limited to the Indian fighter LCA Tejas or the Chinese-Pakistani JF-17",
He noted that the command "does not exclude the possibility of purchasing Russian and European fighters - that is, taking into account the possibilities of the country's budget, it can be a matter of almost 100% about Russian MiG-29 or French Dassault Mirage 2000 fighters from availability".
Help bmpd: "As of 2013, the 6 fighter-bombers MiG-27M Sri Lankan air force fighter-bomber were in good condition. The aircraft were received in 2000-2006 from Ukraine in the amount of 10 units. (along with one MiG-XNUMHUB worth $ 23 million). Three aircraft were lost during the fighting against the Tigers of Tamil Eelam Liberation Movement. "