Alexey Dushutin, former director of OAO Moscow Military Construction Bureau (VSUM), a member of Oboronservis OJSC (now Garrison JSC), has filed a lawsuit against 400 million in recent years for criminal cases, reports
Kommersant
.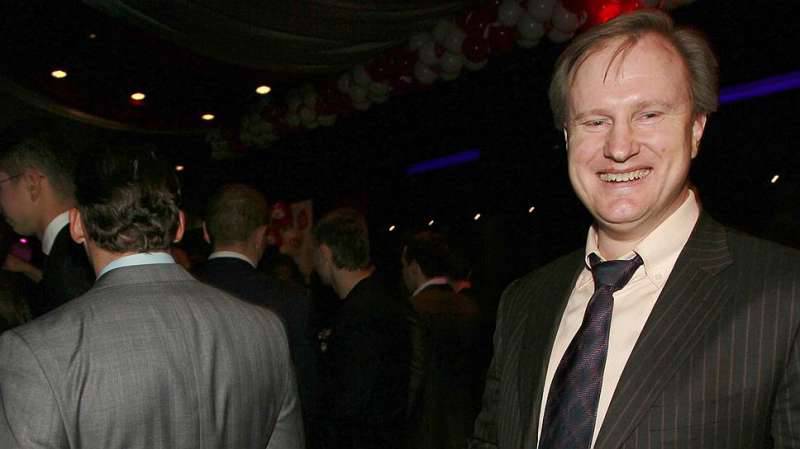 Dushutin has already been convicted of 4 of the year for embezzling real estate, and now he is getting acquainted with the materials of the second case filed under the article "fraud."
"Alexey Dushutin, as it was established earlier in court sessions, having headed VSUM in 2006, was actively engaged in the sale of real estate owned by the joint stock company. Among the property entrusted to him were 17 of expensive residential and non-residential premises in the center of Moscow and in the elite microdistrict Serebryany Bor, which Mr. Dushutin lost in five years of work for a pittance from one of the oil companies and among the top ten banks, "the newspaper writes.
In 2011, these transactions were noted in Oboronservis. Dushutin was dismissed, and a criminal case was opened against him. As a result, at the beginning of 2014, 4 was imprisoned for his years in prison.
"While the ex-general director was serving his sentence in the Lipetsk region, the new VSUM executives appealed to arbitration courts demanding to recognize the transactions made by them invalid and return the lost buildings to the society. However, the military builders lost the litigation with the bank and the oil company, "notes" Kommersant ".
In the meantime, investigators completed an investigation into another episode of fraud, in which Dushutin was also involved. This time, he is charged with receiving a "solid" kickback for trying to sell a former military base in the Kashira highway. According to the newspaper, the sale and purchase agreement "slowed down" in Rosreestr, and the deal was not completed. Therefore, the ex-director was charged with attempted fraud.
While Dushutin, who had been convoyed to Moscow, was getting acquainted with the case, the 400 million lawsuit became known: having failed to return its property through arbitration, VSUM decided to sue at least its cost.
"Now Alexei Dushutin will have to defend himself in two courts at once - criminal and civil," the newspaper concludes.