Analysts of the Rand Corporation research center David Shlapak and Michael Johnson modeled a hypothetical conflict and revealed Russia's advantage over NATO on a number of grounds. Reports about it
RIA News
with reference to the War on the Rocks portal.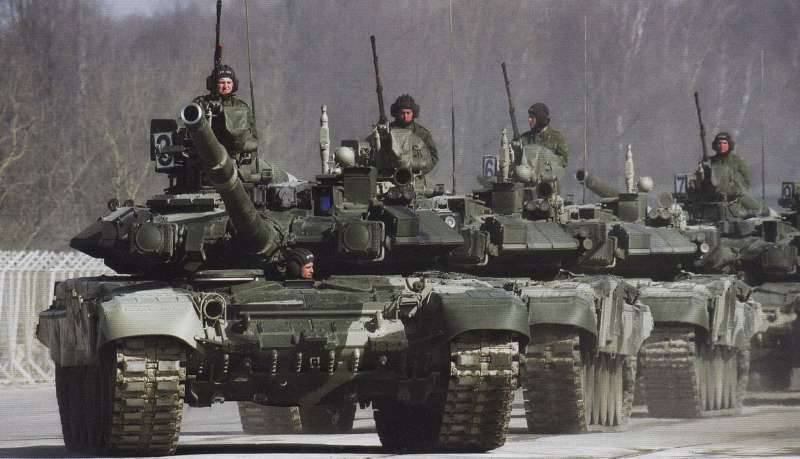 Earlier, Chief of Staff of the US Army Mark Milli said in the Senate that "Russia is superior to the United States in terms of the range and number of weapons."
"Is this data accurate?" The researchers ask. And state: "Unfortunately, yes."
They modeled a situation in which the Russian Federation attacks the Baltic countries, and concluded that NATO forces would be defeated in a few days.
The Russian Defense Ministry is capable of "deploying 10 battalions in full combat readiness in 27 days or so. These are 30-50 thousand soldiers, "the authors write. "At the same time, all Russian troops will be equipped with armored vehicles -
tanks
, BMP and so on. NATO, meanwhile, will be able to oppose them only with weak defense forces, "they believe.
According to analysts, "Russia will have an initial advantage over NATO in terms of the number of tanks in the ratio of 7: 1, in the number of infantry fighting vehicles — 5: 1, attack helicopters — 5: 1; , short-range air defense systems - 4: 1 and by the number of long-range air defense systems in the ratio 16: 1 ".
"But numbers are not the only problem. The fact is that Russian cannons and artillery beat far longer distances than their counterparts in service with the United States, "they emphasize.
"American cannon artillery is capable of hitting targets at a distance from 14 to 24 kilometers, while the most common Russian self-propelled howitzer has a firing range of 29 kilometers," the researchers note.
"As for the power superiority of armaments, the situation is less obvious here, but it is in any case less favorable for the United States than it is customary to think. Modern Russian tanks and BMP have more sophisticated armor,
weapon
and sensors, and in some areas — in particular, with regard to active defense systems against anti-tank guided missiles — Russia is superior to its Western counterparts, "write Shlapak and Johnson.
They also pay attention to poorly developed logistics and insufficient capabilities of the NATO command.
As a result, the authors conclude: "NATO in its current state is losing to Russia in terms of the number of troops, in terms of the range and power of armaments, and suffers from a number of complex problems that make the situation worse."