On the eve of Serbia, the extraordinary parliamentary elections ended. Elections were early due to the fact that the current government tried to find out if it had support for holding Euro-reforms, and whether Serbian citizens are ready for integration with the European Union. Before the elections, Serbian Prime Minister Alexander Vucic compared them with a referendum on Serbian readiness / non-readiness to carry out reforms that could "bring Serbia closer to the norms of the European Union."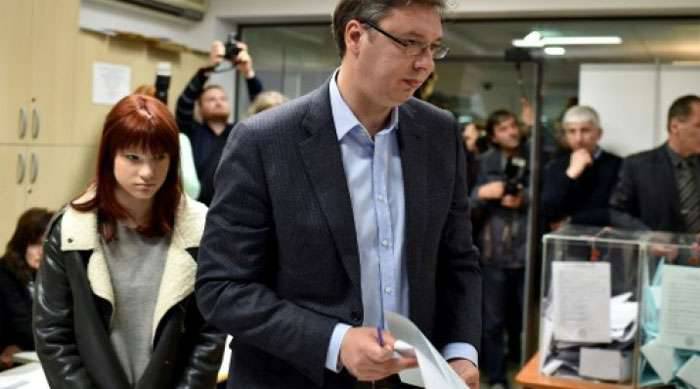 According to Vucic, support may allow for reforms in the period up to 2020 of the year. It is this year that the current Serbian government designated as the year of the country's likely accession to the European Union.
Serbian President Tomislav Nikolic dissolved the parliament on March 4 and set a date for early elections on April 24.
Polling stations were open in several localities of Kosovo. The total number of parties and party blocs registered by the Republican Election Commission was 20. The total number of candidates for the Assembly (the Serbian parliament) exceeded 3,2 thousand people. The elections were monitored by 200 observers from around the world, including observers from the Russian Federation.
According to preliminary data, the Serbian progressive party of Alexander Vucic is leading with a large margin from competitors, gaining about 51% of the vote. This party went to the elections as part of a political bloc with the loud name "Alexander Vucic - Serbia Wins"
The Serbian Prime Minister said that he was very proud that he had managed to enlist the support of the majority in order to carry out "European reforms".
In addition to the Vucic bloc 5, the Serbian socialists led by Ivica Dacic (about 11,5% of votes), the Radical Party of Vojislav Seselj (about 7,4%) and the coalition "For Fair Serbia - Democratic Party" (slightly more than 5%) overcame the barrier.