Fate is grateful for giving an amazing opportunity to meet many amazing people who have given physical and spiritual life not only to me, but to many other people crippled by war. I continue the cycle about surgeons. This time I will talk about the Rostov doctor Vadim Ivanovich Rusakov, whose wonderful hands and talent helped to stand in the life order of more than one war veteran, more than one person. The method of operating it was introduced over the years 30. And although the main
история
occurred in the Soviet era, many of the vital tenets of the doctor remain unchanged and have not lost their relevance.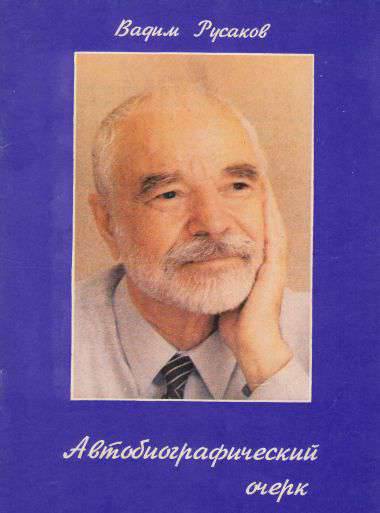 From the diary of Dr. Rusakov: "We must serve the Fatherland, not the authorities. It's difficult. Some sincere well-wishers say: why do you need this, you will earn a heart attack. In essence, they call for indifference, indifference to state affairs in the name of personal well-being. But after all, Bruno Yasensky also wrote: fear the indifferent - they do not kill or betray, but with their tacit consent, both are accomplished. And now we are paying for the flaws in science, in education and training, and in all matters, not only because of the ignorance of some leaders and their criminal activities. But also due to mass indifference, indifference to the affairs of their homeland. "
And this story began many years ago, and it began with a regular telephone call to our editorial office, where I then worked.
Even in the forty-first year of a shell fragment, he was wounded in the stomach. Seventeen years in a row, he was explained that it was impossible to help. Four complex operations did not produce results. The last hope was the professor of the Rostov Medical Institute Vadim Ivanovich Rusakov. Admittedly, the Latin diagnosis — the urethral stricture — did not tell me anything. I phoned a doctor. Rusakov listened, translated to me Latin, tried to clarify the characteristics of the disease. In general, he agreed to accept the patient, proposing, in case of anything, to share responsibility equally. I noticed goodbye:
- In general, a long-term and very serious problem is behind this appeal.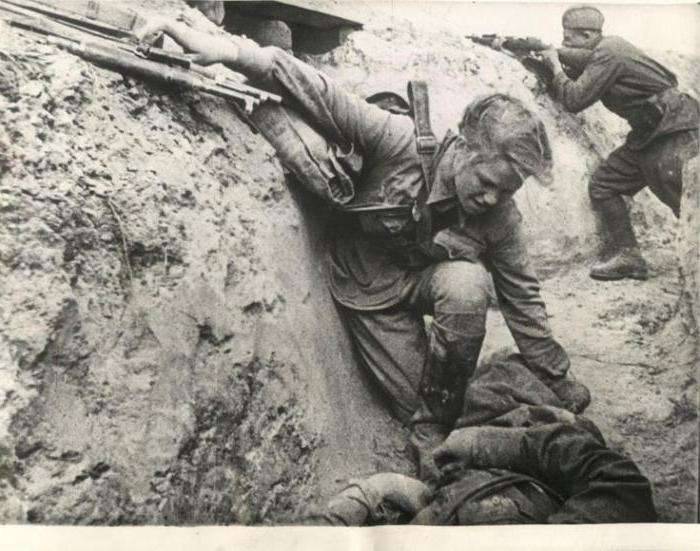 The operation was successful. Although the front-line soldier arrived in disrepair. He admitted that he does not want to live. I learned about the Rostov professor by chance from a front-line friend from Barnaul, who was "repaired" two years earlier.
But the conversation left on half of the road did not give rest. No matter how you turn, it turned out that, having agreed to help a person, I pretended that I did not know the true extent of the trouble and the problem. Yes, Rusakov immediately warned that journalists usually ignore this section of medicine because the urethral stricture is a disease of the urethra. Back in the 80 of the last century, Rusakov proposed a completely new method of operable treatment. But why the introduction was delayed for decades? With such a set of indisputable "for"!
First, the steady conservatism of medicine, which often preferred it, could turn out to be so fatal: it was better to wait rather than hurry. It is with this motto that it covers the banal red tape and the fierce resistance of the ideologues of obsolete traditions, which have wrapped the organizational reins of the main directions.
Also, it was not worthwhile to exclude another: all these years, Rusakov arranged for the role of a sort of "peripheral visionary," whose offended self-esteem advised him to work and wait for time itself to judge him with retrogrades. Unfortunately, it is also quite a typical option for science.
From the diary of Dr. Rusakov: "Life conflicts are not always just misfortune, grief and hopeless trouble. This is often a great incentive to work. I have repeatedly confessed to my friends that in my work, in my work, enemies play a large, positive role. Trying to harm and interfere, they only cause a storm in my soul, which I prefer to send to the working life and work evil, passionately, receiving pleasure. it
weapon
My act for many years without a misfire - always a victory. I can not take up the duel pistol, although at other times I would do it often. There have already been a lot of faceless people who now and then come up with the high principles of medicine. "
On the first day of our conversation, I remember, I honestly laid out my versions - about offended pride and the dogmatism of medicine. Rusakov listened to them, thought and said with a smile:
- But the flow never melted. Not sinful. On the contrary. Oh, how the opposite! I myself understand that compromises would greatly ease my fate as a scientist. But as a person, I am more sympathetic to the "Varyag", who went under water without raising the flag.
From the diary of Dr. Rusakov: "How did we get to this life? Why, by constantly improving the methods of treatment and having the opportunity to perform dizzying operations, we have forgotten the study of a healthy person? This is to blame for the style of organization of science and the perversion of its very essence. Everyone sees that the idea of ​​science as a holy temple is lost, and about scientists - as the infinitely honest and ideologically unshakable priests of this temple. What is the reason for this? Do not look for vague wording. The people who, due to the prevailing circumstances, having unreasonably risen to a non-corresponding high level, are guilty, deform the fundamentals of scientific activity, desecrate its holiness. Slavery, adaptability, distortion of facts, fawning, indifference and wild administration were allowed into science. "
All these words have been suffered and thought over for years. Rusakov began his struggle after he, still a young graduate student, was left on duty during the holidays, and an emaciated middle-aged man came to him for a long time and unsuccessfully underwent surgery on the most, perhaps, vulnerable part of the male body. Rusakov conducted the operation successfully and quickly, but after a day the patient had a fever, followed by complications. The doctor could not enter the ward to the patient, seeing his eyes filled with flour. And then Rusakov sat down to study this problematic issue in surgery. Having studied this issue thoroughly, he realized that the surgical treatment of urethral strictures is performed in the wrong way. And he began to treat in his own way: the first operation he remembered especially clearly because it took place for five hours. Occasionally, an agitated party organizer ran into the operating room and asked that the operation be completed quickly, and when Rusakov, as they say, sent him far away, the party organizer stopped running. The operation, carried out according to a new method, gave amazing results: the patient recovered almost instantly, and throughout his life, he never once turned to surgeons. A series of successful operations followed, people left the hospital healthy.
The accumulated experience allowed Rusakov in 30 years to write a doctoral thesis, which was defended in Moscow with a lot of pressure from opponents who gave two categorical reviews: one wrote a review on 30 pages, the second - on twelve. Rusakov brought his recovered patients to protection and showed them to the scientific council, whose members claimed that such a method of operations was impossible, and there were no healthy patients at all.
There was a fight. This fight. The defense was successful, the young doctor, perhaps, was given such a high degree for the first time in many years at that age. And then the young scientist was seized by the whirlwinds of not only work, but also party intrigues, where he was strongly pushed by his then leadership. And Rusakov had to operate, help people get out of trouble. He in every possible way refused to participate in the party "mezhdusoboychiki". In the main place he had medicine and science. Even the relationship with his wife began to break down because in the era of scarcity he never fulfilled her requests to bring some stuff from business trips: he did not like to go shopping, and there was no time.
Protested Rostov professor against the organization of new institutions. Rusakov stated that the effectiveness of various forums and meetings, which are held supposedly to smooth out the sharp corners of problems, is extremely low.
Rusakov felt very soon for his position "pressure across the field". A negative answer came from the publishing house "Medicine", to which he offered the manuscript of the book "Urethral Surgery". Suddenly, she refused to publish the article "The Big Medical Encyclopedia", which she herself ordered. Journal "Urology and Nephrology" rejected one article by Rusakov's students. On bureaucratic slingshots, the introduction of a widely approved copyright testimony to a protected method of fixing the kidney during omission began to stumble. And so on.
From the diaries: "Particular indignation at me and the department cause sneaks. Others who studied here, but not recognized in a timely manner, happened to try to inculcate an era of infection. But they stumbled upon the causticity of the team. Surprised and left confused. Then in another place, it happened, they successfully grew around themselves the corresponding environment. Service is not the cause, but for individuals it does not require special talents: do what they say, please, praise. Such a businessman from science remembers even the birthdays of superiors, their wives and grandchildren. In time - a telegram, and even an offering. And moving from step to step, bypassing the talented, but wayward, and therefore objectionable. Reports does not prepare, but only reads. Sometimes among the submissive subordinates they will think: is this a dream? It took off very high! But he will look at his titles printed on paper, he will bow his head to the side: no, not a dream — reality! "
All these bureaucratic obstacles prevented for many years to provide effective assistance to patients. "From the war, after being wounded I suffer. Now, even in the Ramenskaya Central Hospital, about every two months - I don't know how much time - I lie down on the operating table. Did a method already exist thirty years ago that would save me from all this torture? "Asked another war veteran in his letter.
"Forty-five years suffering. After the bombing of 15 July 1941 of the year. Recently I systematically consult in the metropolitan scientific research institute of urology. When I asked my surgeon about the methods of Rusakov, I did not get a clear answer. And then my surgeon said bluntly that he did not know about them. "
"I am a student of Rusakov, but I ask you not to doubt my memories. His department was like an "island of freedom" against the background of the entire Rostov life of other departments of the medical institute. Students are inquisitive people, and all the "affairs" in other departments were also known to us. With all of our youthful maximalism, Rusakov was for us morally impeccable. At least, they didn't even know even trivial dishonesty behind him. Now I am the leading surgeon of the Murmansk garrison, I defended my thesis. But the image of the teacher still supports me on difficult days. "
There were many such letters. True, there was only one thing that claimed that Rusakov had not proposed anything new.
And here it should be said about Nikolai Alekseevich Lopatkin, who at that time headed the Institute of Urology. Rusakov he knew firsthand. Ever since he was the scientific editor of the monograph of Rusakov, which was later questioned. Personally, Lopatin, eleven years later, made a co-report at the Presidium of the Academic Council of the USSR Ministry of Health, who recommended the method of complex treatment of urethral strictures proposed by Rusakov for widespread use in practice. True, then the relationship between the two scientists became different. What did Rusakov say about the "unintelligent prank" at the next plenum of urologists, who said that the textbook published under the guidance of Lopatkin misinforms urologists and surgeons.
And then the Rusakov case took on threatening momentum: he was accused of plagiarism and libelism: five doctors even wrote an article in the newspaper with indictments against the method used. Although several commissions later rejected these charges.
From diaries: "Surprisingly, at the meeting of the party committee I was put on a par with slanderers. And they promised: if you do not calm down, we will take the same measures to you as to the authors of the false publication. I protested against such a question: it was not clear why the party committee could not get an answer from those five doctors; why they, not being urologists, have signed this letter. I was blamed for the fact that in my speech I clearly called a lie, slander, loss of some honor and conscience. But no one thought it necessary to make an official comment to those who systematically insult me ​​and slander me. "
All his life Vadim Ivanovich Rusakov fought. He was a real fighter who managed to raise a whole galaxy of real doctors. Unfortunately, with his departure from 2015, another excellent page in the history of medical science, which, unfortunately, continues to thrive on the very same corrupt and pleasing elements that the Rostov professor has encountered. It seems that today in Russia there are many talented medical scientists who, in their striving to deliver a crushing blow to diseases, have done a lot of new things, but we don't know about this, as we didn't know about Rusakov.