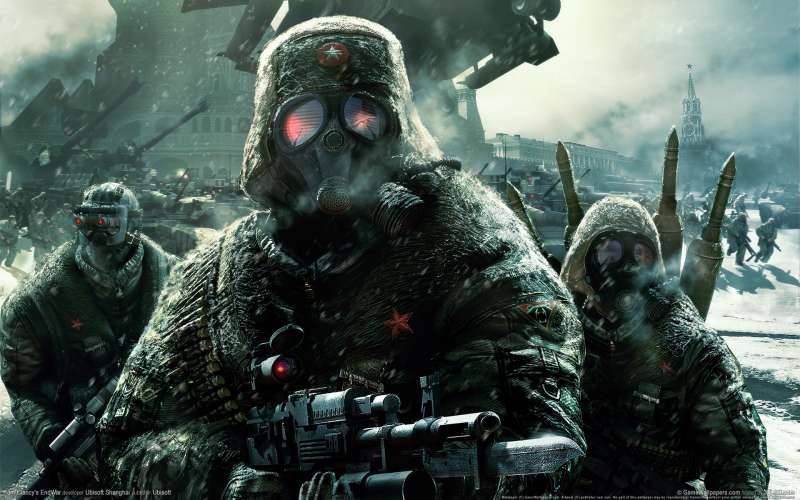 What should have happened - happened. The EU, being a chain of weak links, ultimately yields, and the Dutch became the first to vote against association with Ukraine. Of course, the European bureaucrats may find some reasons to declare the vote invalid, they can declare violation of some laws, they can even negotiate some minor changes in the association agreement, they can even decide that you can simply ignore this vote.
But it will not have any meaning: the irrefutable truth is that Ukrainians in the EU are not welcomed, either as an association, much less as members. So there is no EU, no NATO, no "European future" for Ukraine. All the empty boast that fed the naive and disgusting hopes of Euromaidan collapsed, and the project of Euro-Ukraine collapses and burns like Hindenburg.
Disaster should not happen, it is clearly done by human hands. In a more intelligent world, the EU, Russia and Ukraine could conduct tripartite talks that would ensure Ukraine's role given to it by geography and
history
: a bridge between Russia and the EU. But the EU categorically rejected this option several times, simply stating that "Ukraine is a sovereign state and Russia has no right to vote in Ukrainian affairs." The zero-sum game was imposed on Russia against its wishes, but now the EU has lost everything, even if it is beyond doubt a victory for Russia. The sad reality is that everyone lost. Now the EU is forced to admit a complete defeat in Ukrainian politics, Russia is now alone looking at a dying failed state at its very borders, and Ukraine is simply falling apart and dying a painful death. What, European bureaucrats will perceive such a result?
Probably not.
They will do what they have always done. They will lie, minimize and - most importantly - pretend that nothing has happened. They will say that 60% of 30% of a small European country does not decide for the whole continent. Or they will say that instead of the old, kind "association", the EU will offer Ukraine something better - a "cordial friendship," probably. Or "eternal love." Or even the "continental fraternity." But all this will be in vain, because the people of Europe are clearly tired of ukronatsistov, let
even Polish "friends" are now thinking of building their own wall in order to keep "Ukrainian friends" away from Poland
but they feel love!
Corollary one: financial costs
It's too late for Europeans. Really bad for them
news
that they will have to pay most of the price for the greater or lesser rebuilding of Ukraine. Russia simply cannot do this. Its economy is too small, and it is already struggling, trying to restore order and the law in the Crimea (which turns out to be very difficult, because the locals are trying to act like under Ukrainian control!). Moreover, Russia will have to pay for the Donbass, which is quite obvious. So Russia has clearly reached the limit.
The United States could pay, but will not. Even if Hillary is elected (as appointed by the American "deep state"), such a large program of economic rescue of Ukraine will never pass the Congress, never, as long as the United States itself needs the same program to restore its decrepit and abandoned infrastructure and economy.
But most importantly, Russia has the means to close the borders. Recently created
National Guard of Russia
Now he will take the responsibility of several ministries and agencies, including the FMS. Russia already has highly trained border troops subordinate to the FSB (former KGB).
The estimated border forces now include
10 regional offices, more than 80 border units, more 950 outposts, more 400 checkpoint on the borders of the Russian Federation. 11 000 patrols carry daily service. In general, the task of guarding and protecting the borders of the Russian Federation are carried out around 200 000 border guards. These troops have their own air forces, coastal naval forces, drones, intelligence, armed forces and even their own special forces. The reality is that the Russian border forces are much more powerful than most of the EU armies. And now they will have the support of the whole National Guard. Rest assured. Russia can, and if necessary, close and protect its borders.
As for the USA, they have the best defense of borders on the planet - the Atlantic and Pacific oceans.
So, when Ukraine turns into a black hole (the process is already underway), the only ones who can not defend themselves, but will be forced to pay for this mess - the Europeans. Yes, of course, the United States and Russia should also help, and will, albeit for various reasons. But the main burden of payments will fall directly on the shoulders of European taxpayers. Sooner or later, the EU will have to pay this price for its arrogance and incompetence.
The second consequence: security
There will be more for what to pay, this time in the area of ​​security. All the rattling
weapons
at the borders of Russia, as a result, woke up the "Russian bear". Russia not only deployed the wonderful Iskanders in Kaliningrad, it doubled the size of its already stunning airborne troops. Here is what I wrote in December 2014 th:
"Russians are not afraid of the military threat of NATO. Their reaction to the recent steps of NATO (new bases and personnel in Central Europe, high costs, and so on) are declared provocative, but all Russian officials insist that Russia can cope with the military threat. As one of the Russian deputies said, "5 rapid response teams are a problem that we can solve with a single missile." A simplified, but essentially correct formula. As I said earlier, the decision to double the Russian airborne forces and deploy an elite 45 special regiment of the airborne special forces into a full brigade has already been made. You can say that Russia is ahead of the creation of the 10 000 NATO contingent, bringing the number of its airborne troops from the 36 000 to the 72 000. This is normal for Putin. While NATO, under fanfare and fireworks, announces that NATO will create special "quick response" forces in the number of 10 000 soldiers, Putin quietly doubles the number of Russian airborne troops to 72 000 people. And believe me, Russian airborne troops tested in battles are much more powerful than hedonistic and unmotivated and multinational (28 countries) Euro-troops in the number of 5 000 soldiers whom NATO is trying hard to put together. The American command perfectly understands all this. "
But this is not all that Russia has done. Putin ordered the re-creation of a Russian armored thunderstorm from the end of the Cold War: the First Guards
tank
the army. It will include two armored divisions (the best in the Russian army - the 2nd Guards Taman Motorized Rifle and the 4th Guards Tank), and a total of more than 500 T-14 Armata tanks. This tank army will be covered by the 20th Guards Combined Arms Army.
Rest assured, this is a huge, heavy and powerful force whose goal is similar to the goal of the famous Soviet "breakthrough armies" of the Second World War and the Cold War: "to overcome the difficulties of defense in order to create tactical penetration of sufficient width and depth, enabling deeper use of mobile formations" .
Bravo, Europe - you just drew a huge crosshair on your own forehead!
Of course, little of this is reported in the Western media, so the public in general is largely unaware that while NATO and Western politicians pretend to play hard and try to frighten Russia, the Russians decided to take these threats seriously and take real practical steps.
Those who, like me, lived during the Cold War and were used to following the Soviet forces in East Germany, sadly and disgusting to see that the West literally forced Russia into a new cold war, which it did not want and which it did not need. Of course, I am quite sure that there is no "Russian threat" in the east, and the only way to force all this military power to strike is to attack it first, but the sad reality is that the EU / NATO countries are now directly targeted by Russian troops. .
Worse, there is now a high probability that Hillary and her neocon gang will soon take over the White House. God alone knows what these people are capable of. Hillary, whose only "success" in life, apparently, is pushing Bill to bomb the Serbs and create a terrible mess in Libya, will have to prove something: that she is more man than Putin. She will try to scare and try to force him to submit in some way, and to hell with him, that the Russian people now consider the West as a society of arrogant degenerates a la Conchita Wurst, poseurs who have nothing to really fight and only bully to the weak. And not neocons cause fear in Russians, but disgust. For the most part, they can cause concern simply with seemingly unlimited arrogance and lack of foresight. As I have already written many times, the Russians are not afraid of war, there is no doubt, but unlike the Anglo-Zionists, they are nevertheless ready for it.
As for the Europeans, now they slowly realize that they are in a state of a long and extremely painful war against Wahhabi terrorism. The attacks on Paris and Brussels only opened the floodgates of the war, which will last for many years. It took Russia more than a decade to finally crush the Wahhabi terrorists in the Caucasus, and this is only with a man like Vladimir Putin at the head of the country. It is worth looking at Francois Hollande or Angela Merkel, and you will feel in your heart that these two clowns will never succeed in anything. Just counter the reaction of Vladimir Putin to the downed plane over Sinai and Frederica Mogherini's sobbing because of the explosions in Brussels.
Now imagine that you are the leader of Wahhabi terrorists and a fanatical sexist — I must add — and that you look at these two photos on the right. Does it affect your choice of purpose or not?
And how.
The same is true when comparing US / NATO operations in Syria with a total of only six months of action by the Russian Aerospace Forces. States, like people, also have their own "body language", and if this body language, as demonstrated by Russia, is confident and remarkable strength, then the body language of the EU and, to a significantly lesser extent, the US, are weakness, arrogance and incompetence, often bordering on suicide (like Merkel's immigration policy).
Сonclusion
The result of all the confusion is this: what the US and the EU did in Ukraine (and indeed everywhere) was utterly stupid. But the US can cope with such errors, but the EU clearly cannot. And as for Russia, yes, it clearly suffered damage from such a policy, but the Kremlin translated these grievances into an opportunity to make Russia stronger on many levels - from political to military and even economic, although progress in the latter is minimal, and the fifth column is still quite influential, although I hope for a very necessary cleaning.
What the EU has done is essentially a form of "suicide by denying reality." What will happen next - there should be a regime change, not in one country, but on the whole continent. I think that such a regime change is inevitable, but the big question is how long the slow and painful agony of the EU will last. Alas, it can take many years. I think Euro-leaders will not elegantly apologize and resign, there is a whole class of parasites living in EU structures that will frantically resist any meaningful reforms, not to mention regime change, and they will always put their narrow interests comprador class above the interests of their peoples, and even above common sense.
As for the EU population, it will find that it does not have the means to introduce political changes by voting, that it lives in a parody of democracy, and that everything that has been said and promised to it is just an empty, disgusting lie. Ukraine did not become Europe, but Europe became Ukraine.
Welcome to the real world, the EU!