The automata presented by Kalashnikov and Degtyarev for the contest to be included in the "Warrior" equipment passed state tests, reports
RIA News
the message of the head of the Defense Ministry to ensure the state defense order Mikhail Osyko.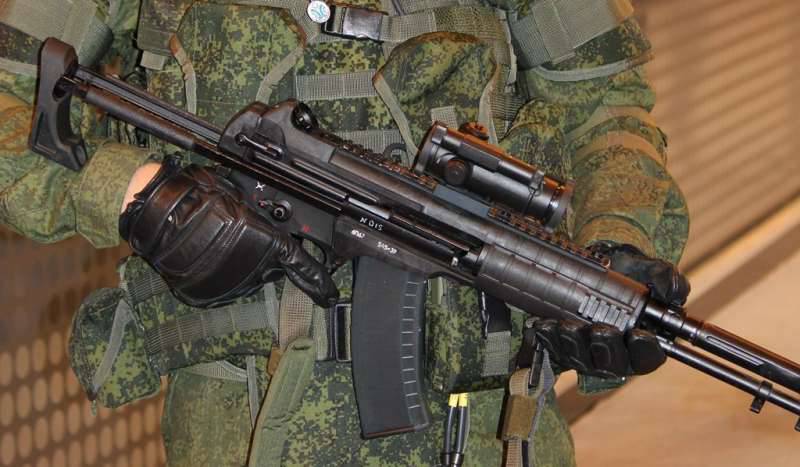 "Both machines (AK-12 and AEK-971) ended up with state tests and fulfilled the requirements of the TTZ with modifications and long enough tests. But the Ministry of Defense will consider this issue both in terms of their technical characteristics and price indicators ",
told the colonel.
According to him, "both automata significantly outnumber regular samples".
"We are now working with them to optimize this price, working in terms of assessing their production, series. Which of the enterprises more purposefully and in a complex will approach this problem, probably, will receive orders from the Ministry of Defense. But at the same time, taking into account the existing presence in the warehouses of those machines that we have previously purchased, they will probably be equipped with units, first of all, for special purposes, performing separate tasks, some airborne units, "Osyko said.