The newest self-propelled howitzer "Coalition-SV" will receive high-precision projectiles with satellite guidance, reports
RIA News
a message from the head of the defense order for the defense ministry, Mikhail Osyko.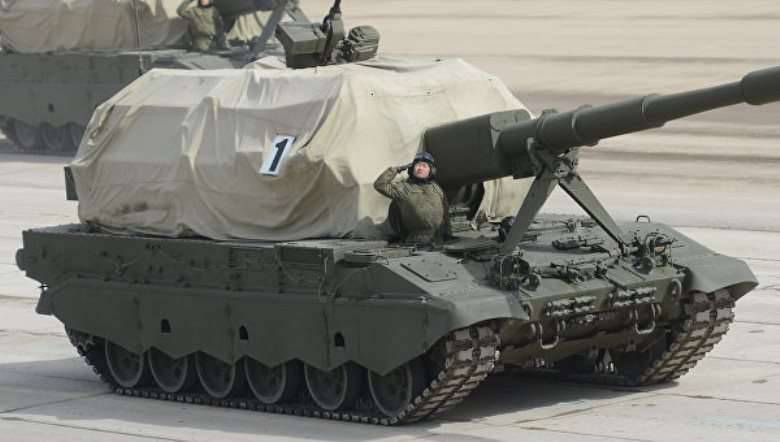 "Coalition-SV" is a project with the development of a new set of ammunition, including high-precision ammunition, which will significantly increase the range and accuracy of destruction, "said Osyko on the radio of RSN radio.
To the question of the program leader, whether this missile would be satellite-guided, the colonel answered in the affirmative.
"When all the necessary tests have been completed and will be supplied to the troops, this will also be absolutely fair to be considered accurate.
weapons
", - he said.
Help Agency:
"The 152 mm self-propelled howitzer of the 2C35 Coalition-SV brigade unit is designed to destroy tactical nuclear weapons, artillery and mortar batteries, tanks and other armored vehicles, anti-tank weapons, manpower, air defense and missile defense systems, command posts. "