In Rome, there was a protest against the crimes committed by terrorists of the IG, which was initiated by the opposition organization "Youth Front", reports
RIA News
.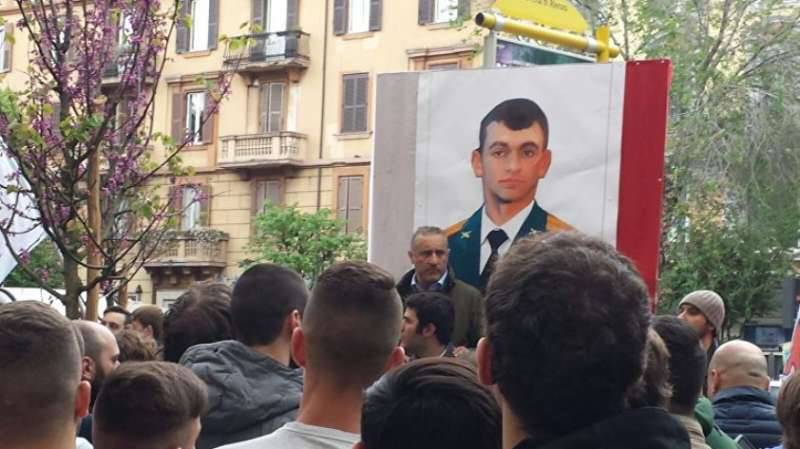 According to the organizers, "more than 300 people took part in the demonstration". Demonstrators honored the memory of the hero of Russia Alexander Prokhorenko, who died in Syria in March during a combat mission. They carried a large portrait of an officer through the central streets of Rome.
"A month after the bloody terrorist attacks in Brussels, on St. George's Day, we took to the streets and squares of Rome to protest against the IG monster," said Alfredo Iorio at the rally, whose candidacy for the post of mayor of the Italian capital is supported by the Youth Front.
"During the manifestation, we decided to pay tribute to the memory of the Russian soldier Alexander Prokhorenko, who sacrificed his life for the salvation of Palmyra. Together with him, we pay tribute to all the soldiers of Russia - the only country that really fights against Islamic terrorism. And at the same time, the European Union finances Turkey, directing migration flows that are used by the IG. Today, Russian soldiers again defend the civilization and freedom of Europe ",
said yorio.
The speakers also sharply criticized the internal policy of the authorities, which "destroys young people, forcing them to emigrate from their own country in search of a future."