Washington offered Moscow its own version of the "resolution of the Syrian conflict". According to Washington, the conflict can be exhausted if Syria is divided into so-called "security zones" or "monitoring zones". In each of these zones, Russia or representatives of the American coalition will have to monitor the implementation of the ceasefire. With such a proposal made by US Secretary of State John Kerry. And it should be noted that this is not the first such proposal from the States.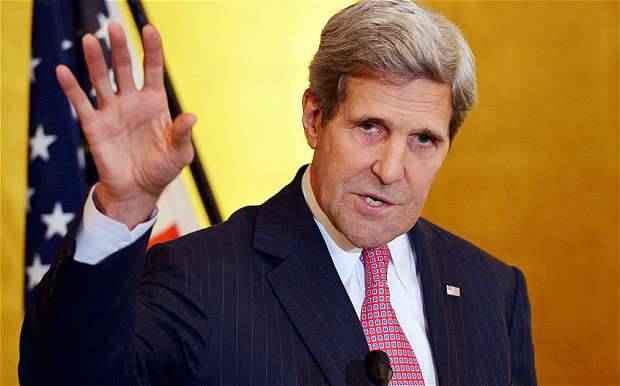 The Russian Foreign Ministry said that such issues should be discussed with the military, clarifying whether they need to monitor the ceasefire in distinguishing Syria into certain zones. In addition, the Foreign Ministry of the Russian Federation said that the Geneva group is working on resolving the Syrian conflict, where issues of monitoring the cease-fire regime are not discussed in the form of abstract ideas, but specifically.
"Russian newspaper"
cites a statement by the Deputy Foreign Minister of Russia, Mikhail Bogdanov:
This should be asked from the military, they have contacts, all military issues are discussed by them. A task force on the cessation of hostilities meets regularly in Geneva. It is discussed constantly, long ago, but simply as an idea, and not specifically.
Angela Merkel, the German Chancellor, supported the American idea of ​​dividing Syria into certain "security zones". It seems that certain politicians in the West are impressed by the practice of dividing post-war Germany, which (practice) is now trying to apply in relation to the SAR.
Merkel, while visiting Turkey, said (quote
TASS
):
The peace talks on Syria are continuing. There are many parties involved, difficult negotiations. In Syria, there should be areas where silent
weapon
and security would be provided. We will try to fight to ensure that the citizens of Syria, including near the border with Turkey, have this security.
The strangeness is that the United States and the countries belonging to the vassal circle began to talk about "security zones" in Syria only after the very significant successes of the Syrian government army with the support of the Russian Aerospace Forces in a number of ATS provinces. Previously, the security of Syria, these states worried weakly.