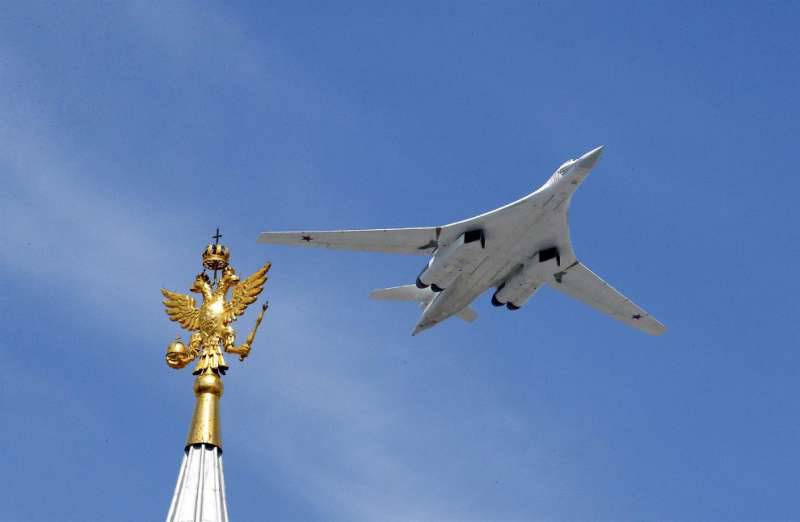 In recent years, an extremely negative image of Russia and Putin has been taking shape in the West. President Obama has publicly described Vladimir Putin as a "schoolboy bored on the back row", and Russia sarcastically referred to the category of "regional powers".
The question arises: how could Russia once again become a significant power after the collapse of the Soviet Union in 1991? How did Putin manage to do this without an agrarian or consumer revolution and amid a massive drop in oil prices? If Putin is such a bad leader, how can his successful interventions in Georgia (2008), in the Crimea (2014), in Ukraine (2014 – 2016) and in Syria (2015 – 2016) be explained?
In fact, Putin is a rather shrewd leader who relies on the effective work of the Russian Foreign Ministry and the brilliant foreign minister, Sergey Lavrov. Spending billions of dollars in security on 49 each year, Putin has restored Russia's military potential. The country has 1790 units of strategic nuclear weapons. With more than 140 million in population and 13 with millions of university graduates, Russia boasts about one million first-class scientists, engineers and technicians, most of whom work in the military sector.
Many countries, world powers in the past, have long lost this status. Japan defeated the Russian army in 1904 during the Sino-Japanese War, from 1937 to 1945 occupied a vast territory of China and had a GDP of four trillion dollars, but it is no longer a great power. After the defeat in World War II, crowned by the American atomic bombings of Hiroshima and Nagasaki and the American post-war occupation, Japan swore to further interfere in world affairs and completely abandoned nuclear
weapons
.
Europe, once abounded by such significant powers as Germany, France, England and Austria-Hungary, is now heading in a different direction. Germany smashed the Russians in World War I and was close to victory in 1941 and 1942. Today, the three major powers, with poor projection of military force, have less than one thousand combat
tanks
and only a few aircraft carriers. Weak economic growth (1,5% per year), disagreements between 28 members, migration from Middle East countries, serious problems with weaker union countries such as Greece, put internal European issues higher than international ones.
China, with its GDP of ten trillion dollars, exports to more than two trillion, with more than three trillion reserve funds, with 1,35 a billion people and 3,7 a million square miles of territory, is the future great power. Since the four modernizations launched by Den Xiaoping in 1978, the country has made a huge economic leap forward.
But China will also have problems whose scale cannot fail to hit: horrific air pollution, 675 million peasants, government corruption, authoritarian one-party dictatorship, lack of rule of law, rapidly aging population, hundreds of thousands of children in orphanages and only 7500 dollars of GDP per capita population. The Chinese armed forces, despite sharply increased defense spending (150 billion dollars), still need at least ten years to become a truly modern army.
In India, 20 percent of the population is illiterate, 300 million people live without electricity, and GDP per capita (1300 dollars) is less than three percent of the United States. It confronts Pakistan, having 200 nuclear weapons in its arsenal. India, with a population of over a billion people, will be a significant power, but only in the coming decades.
The United States remains - the only global superpower after victory in the Cold War and one of the two superpowers that existed in the world since 1945 of the year. 18 trillions of dollars of GDP, 17 from 20 of the world's leading universities, world leadership in high technology, more than 550 billions invested in the military sector and 330 of millions of people provide the United States with significant advantages over Russia. However, with the rise of presidential candidates advocating popular neo-isolationism today, due to the slowest economic growth since the Great Depression, the decline in the manufacturing sector, administrative talks about reducing the US military to the level of 1940 year and half leaving Obama from the Middle East, the door, long closed for Russia, has now opened wide.
The incredible becomes apparent. Russia, on which, it seemed, put a cross after its defeat in the Cold War, is now being reborn as a promising large power capable of challenging the West. Russia has done an incredible thing - it has become a great power, filling the void that has arisen after the retreat of the former world powers that have lost their power and influence.