During the final stage of the exercise, around 1,5, thousands of motorized riflemen held a head-on battle in Buryatia, defeating the vanguard of a conditional opponent and knocking him out of their positions, he reports
RIA News
message of the press service of the Eastern District.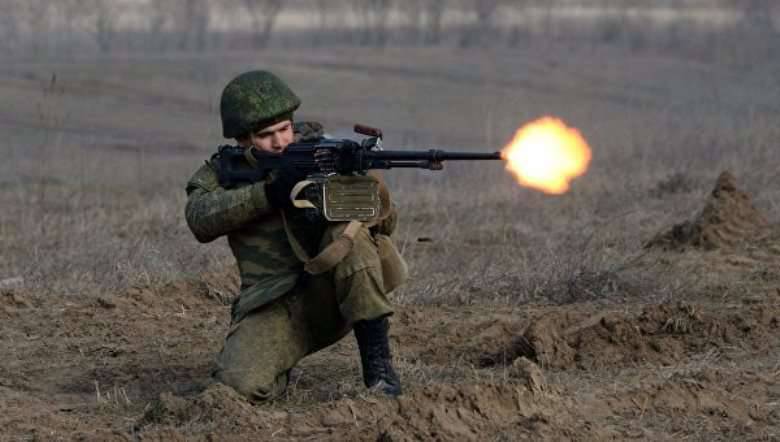 "Within five days, the military worked out the questions of raising by alarm, making marches using standard equipment, equipping a field camp, as well as organizing interaction with reconnaissance, artillery, RCB defense, electronic warfare, assault and army units
aviation
", - says the release.
During the final stage of the exercise, "motorized infantry during the oncoming battle defeated the vanguard of a conditional enemy, seized the initiative and achieved his entourage," they said in the district.
During the offensive battle, the servicemen also worked out "all elements of combat, logistics and medical support".
It is noted that "for the dissection of the main group of the conditional enemy, he was thrown into the flanks of the Mi-8 AMTSH helicopters by a tactical assault force."
Another motorized rifle teaching involving aviation and artillery is taking place at the Sergeevsky range in Primorye.
"According to the teachings, two motorized rifle brigades" fight "among themselves, one of them is attacking, the other is defending ... About three thousand personnel participate, more than 800 units of military equipment, army helicopters, assault, bomber, fighter, anti-submarine and long-range aircraft" - said in a statement.
In addition, "unmanned aircraft and airborne units that landed on the Arbalet parachute systems from Mi-8AMTSH helicopters and various units and formations of the 5 Army" are involved.
The press service noted that these exercises are one of the final stages of the winter training period.