British officials and public activities indignantly embraced Barack Obama's statement on the need for the country's membership in the European Union, reports
RIA News
.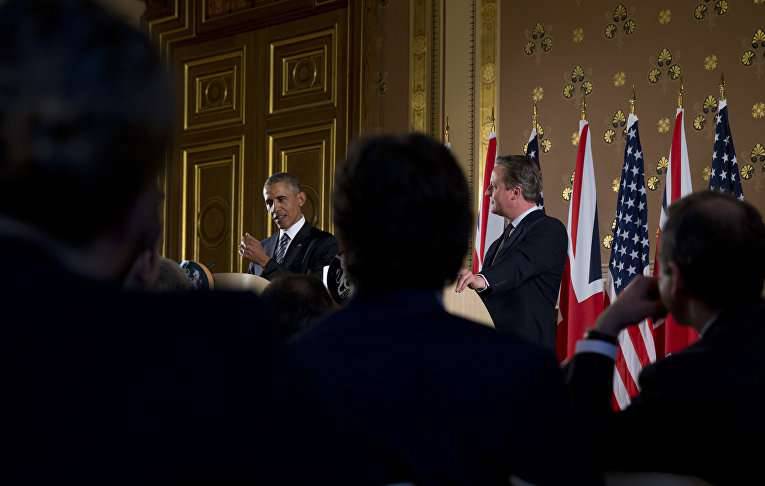 During his visit to London, the American president told The Daily Telegraph newspaper that it would be advisable for the UK to remain in the EU. Prime Minister David Cameron welcomed this statement.
At the same time, supporters of the withdrawal of the United Kingdom from the European Union attacked Obama with criticism.
"Barack Obama should not stick his nose in their own business. This is a monstrous intervention. It would be better if he stayed in Washington, "Nigel Faraj, chairman of the UKIP party, told FoxNews.
In turn, the Mayor of London, Boris Johnson, declared the hypocrisy of the United States. According to him, "Washington urges the UK to give part of democracy under foreign control, on the principle of doing what I said, but not the way I do."
The mayor also suggested that
"The henchman for the British Empire is hereditary for the half-Kenyan president."
True, for such words Johnson also got it - the public accused him of racism.
But the mayor did not give up, and in an interview with the Evening Standard newspaper, he caught the American delegation "not paying fees for entry into central London". Because of this, the British capital, he said, "lost £ 9 million."
"And who are they to force us to send 350 million pounds to Brussels every week?" Said Johnson.
Obama and users of social networks, who called him an "unsolicited adviser", criticized Obama.
Even supporters of the preservation of British EU membership have admitted that they didn't like Obama's "patronizing tone".