"United Instrument-Making Corporation" (part of Rostec) has developed a new communication headset, for equipment "Warrior", the sound of which is not fed through the ears and microphone, but through the bones of the skull, the press service
Rosteha
.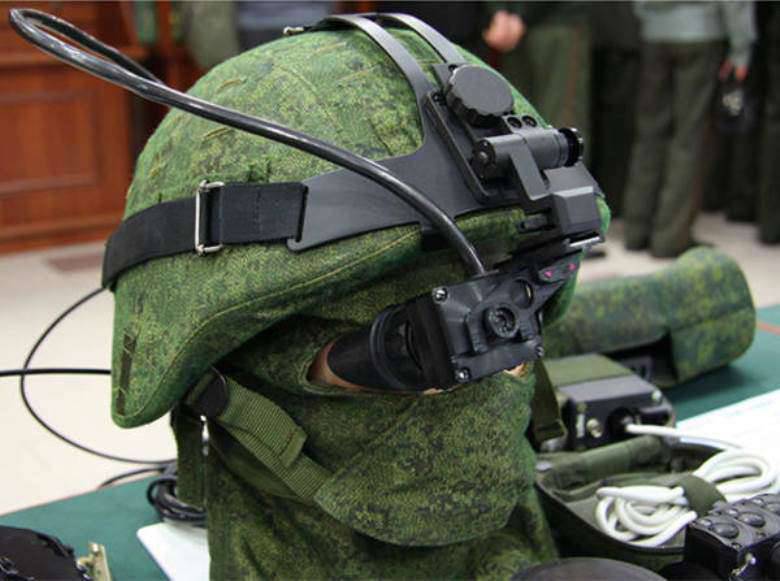 "The latest technology has been used in the development - sound transmission through bone headphones. When a fighter speaks or accepts commands, the sound is not given through the ears and traditional microphones, but through the bones of the head, so to speak, through the temples. Oscillations that are read by the equipment are transmitted. Thus, the fighter has the ability to simultaneously receive commands over the radio and hear everything that happens on the battlefield ",
quoted by the press service of the representative of the defense industry.
The headset is based entirely on domestic technology.
"What's important, the headset is easily worn and removed without interfering with the design of a soldier's helmet, unlike its predecessors, in which such intervention was necessary. It allows you to receive and transmit signals without extraneous noise and in high quality, "said the source.
He also said that the corporation's specialists had developed an active hearing protection system.
"The system is made in the form of headphones and automatically limits loud sounds (shots, explosions), while at the same time allowing you to almost clearly hear everything that happens on the battlefield," said the representative of the military-industrial complex.
Produces such systems plant "Luch" (included in the defense industry), located in the Tver region.