In the littoral at the Sergeevsky range, firing from the MLRS "Smerch", "Uragan" and "Grad" took place, reports
Rossiyskaya Gazeta
with reference to the press service of the SBI.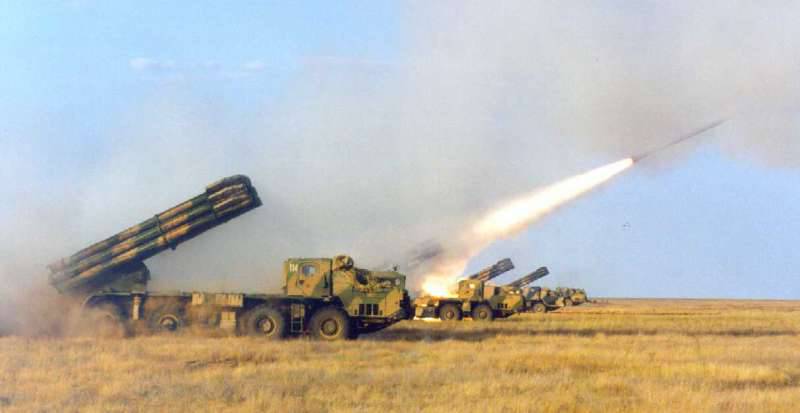 "Before the start of the active phase of the exercise, the MLRS calculations were alarmed and made a multi-kilometer march to the place of conditional combat. After that, the RSZO batteries and divisions turned into battle formations at the range and conducted firing at command posts, communication centers and armored vehicles of the conditional enemy, "the message says.
The main purpose of this event was to test the skills of gunners. "The fire from the MLRS led to speed, and the calculations needed to change position after each volley," the press service said.
The district recalled that the "long-range 300-mm Smerch multiple rocket launcher system allows firing from 20 to 70 kilometers and hitting targets in an area exceeding 60 hectares." Preparation of the installation for firing takes no more than 5-min.
"After the shooting, the battery is ready for the march in just one minute, which allows you to make an anti-fire maneuver as soon as possible. The Smerch complex is capable of firing both single guided missiles and a full volley of 12 guides, "the release notes.