Today in Crimea, the tactical training of combining landing ships and missile ships and boats of the Black Sea started
fleet
RF Captain of the 2nd rank Nikolai Voskresensky, representing the information support department of the Black Sea Fleet of the Russian Federation, announced that during the exercise firing would be carried out both on sea targets and on targets mounted on land.
A representative statement is given.
press service
:
In the area of ​​the Opuk amphibious landing ground, a detachment of fire support ships will perform artillery firing at coastal target positions, as well as conduct artillery firing at a target boat. The exercise will end with the landing of tactical amphibious assault on an unequipped coast.
It is reported that the following units of the Black Sea Fleet of the Russian Federation take part in the tactical doctrine: BDK Yamal and Azov, the Samum air-launched missile boat, the Mirage and Green Dolt MRC, the Shuya missile boats, the Ivanovets "," Р-109 "," Р-239 ", as well as the minesweeper" Ivan Golubets ".
Attracted to maneuvers and
aviation
. We are talking about Be-12 anti-submarine amphibious aircraft, as well as Su-30SM fighters.
Today it became known that the All-Russian stage of the Aviadarts competition will be held on the territory of the Crimean peninsula from May 28 to June 8. This is reported by the Commander-in-Chief of the All-Union Military Space Forces Viktor Bondarev during the inspection of the Chauda site:
The decision to hold such a plan on the peninsula was not accidental. This is a tribute to the Crimea and its inhabitants, because it was here that Russian aviation originated - the name "Wings of Taurida" is not accidentally given to one of the air groups.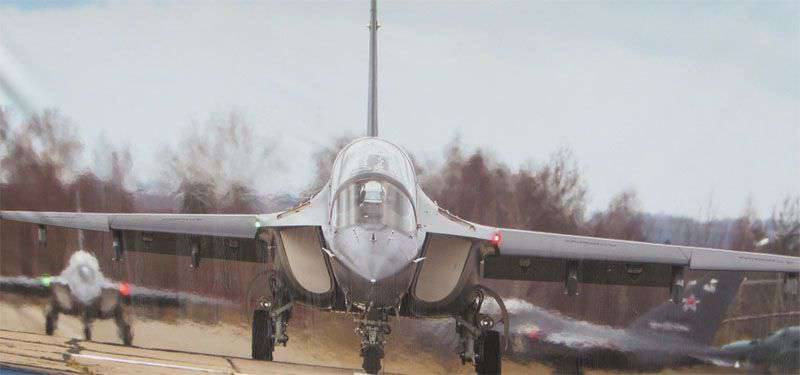 We are talking about an air group flying to the Yak-130. The group's air base is located in the town of Borisoglebsk (Voronezh region).