RIA News
with reference to Western media resources, reports that the UK and France have created a joint expeditionary force. According to some data, the number of expeditionary corps is about 5 thousand people - approximately equally from each of the countries. The so-called "graduation" exercises of the military personnel of this formation began today in British territory. The name of the exercise is "Griffin Strike".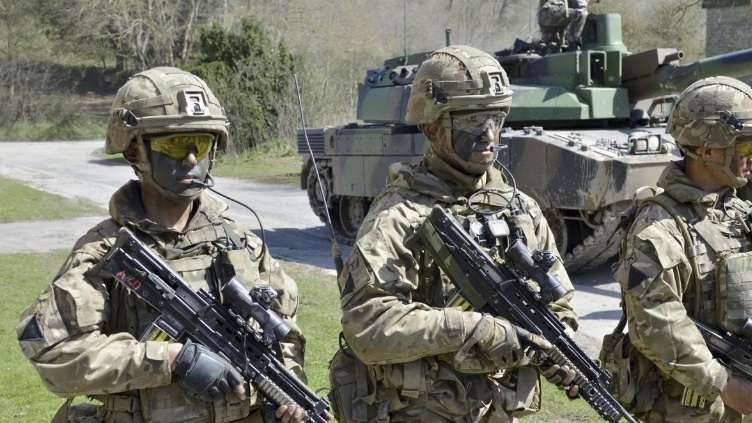 The material says that the Franco-British Expeditionary Force will be able to participate in military operations outside of France and Britain. At the same time, the corps can be supported by other forces of the two countries, including not only land, but also
Aviation
and the fleet.
It is reported that the joint expeditionary force can perform operations both on behalf of the two countries, and on behalf of NATO and even the UN. At the same time, none of the commanders did not inform when exactly and by whom specifically in the United Nations a resolution was adopted to ensure that some British-French corps participated in military operations on behalf of the UN It seems that the "partners" once again try to justify unilateral actions with the interests of the entire international community.
From the statement of the British officer who coordinates the course of the "graduation" exercises:
In the future, you will see a new level of interaction between the British and French military.