JSC "Central Design Bureau of Marine Engineering" Rubin "" on the website of public procurement posted information on the acquisition of the "Eastern shipyard" "engineering support for the object 628-1 - two heavy floating metal berths of the project 1516-CH (15163) with 205 serial numbers and 206, and a collapsible-removable bridge to them ", the blog reports
bmpd
.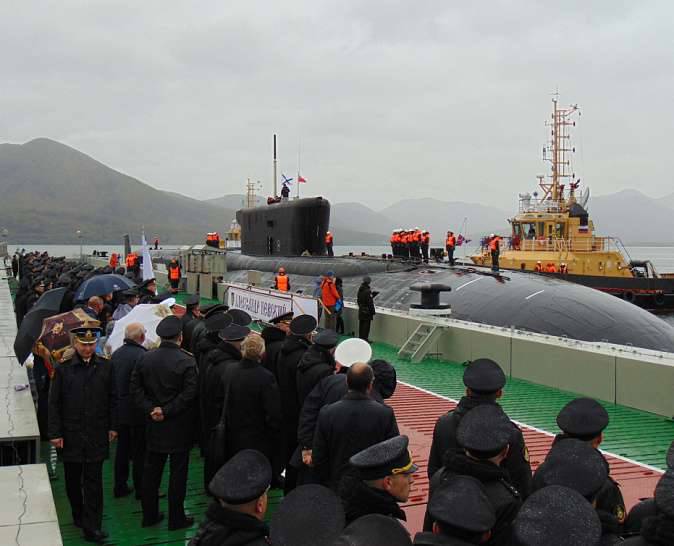 Arrival in Vilyuchinsk (Kamchatka) of the first nuclear-powered submarine cruiser of the strategic purpose project 955 K-550 "Alexander Nevsky" intended for basing there. Xnumx
According to the information, "the delivery must be made to the military unit 62695 in Vilyuchinsk (Kamchatka region) with the dates - the first floating berth for October 30 2017 of the year, the second floating berth and collapsible-removable bridge - to October 30 of the year 2018".
The maximum price of products amounted to 2,48 billion rubles. The contract between the parties was signed in December 2015.
"These engineering facilities are intended for the 628 object - the new nuclear submarine cruiser of the strategic purpose series of the 955 project (Borey cipher) under construction in Vilyuchinsk. The construction of the 628 facility is carried out by the Federal State Unitary Enterprise "Main Directorate of Special Construction in the Far Eastern Federal District under the Federal Agency for Special Construction", the blogger explains.
To date, the Navy has received a total of 4 berth project 15163.
Reference bmpd: "The heavy floating metal berth of the 15163 project consists of four metal pontoons with a length of 50 m. The length of the berth assembly (without a dismountable bridge) is about 205 m; berth width 14 m; berth height 2,7 m; the length of the dismountable bridge is 23,7 m. "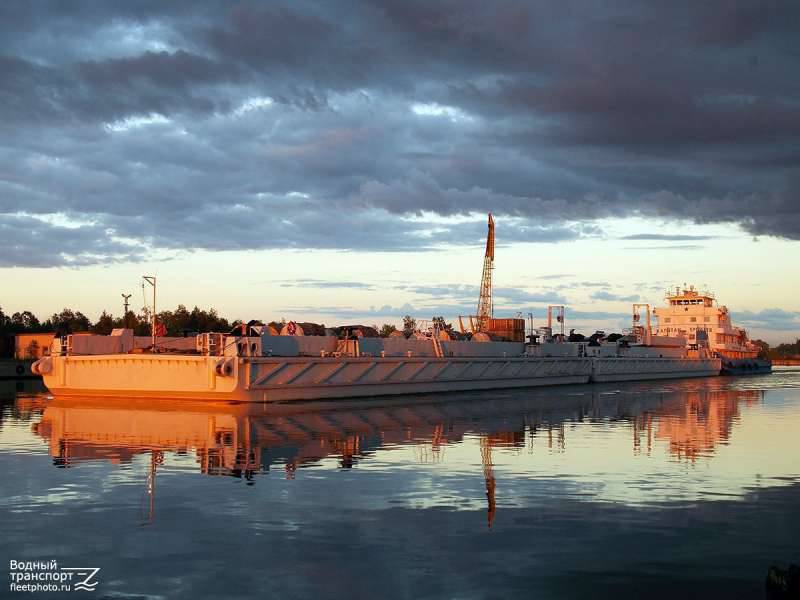 Two pontoons of the heavy floating metal berth of the 15163 project (building number 1402), built for the Russian Navy at Ship Repair and Shipbuilding Corporation in Gorodets (Nizhny Novgorod Region), are transported via the Volga-Baltic Canal to the Northern Fleet. Vytegra, 25.06.2015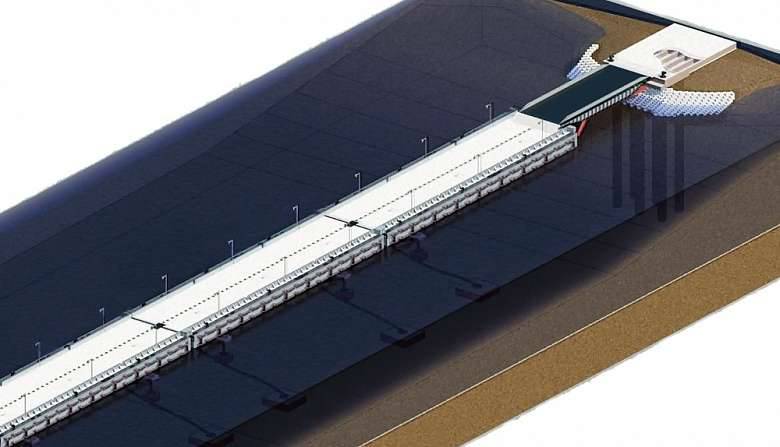 Installation scheme of the heavy floating metal pier of the 15163 project in Vilyuchinsk