The US Air Force is looking for a replacement for the Vietnam War veteran - a helicopter UH-1 Huey, which intend to withdraw from the armed forces, reports
RIA News
Post Washington Post.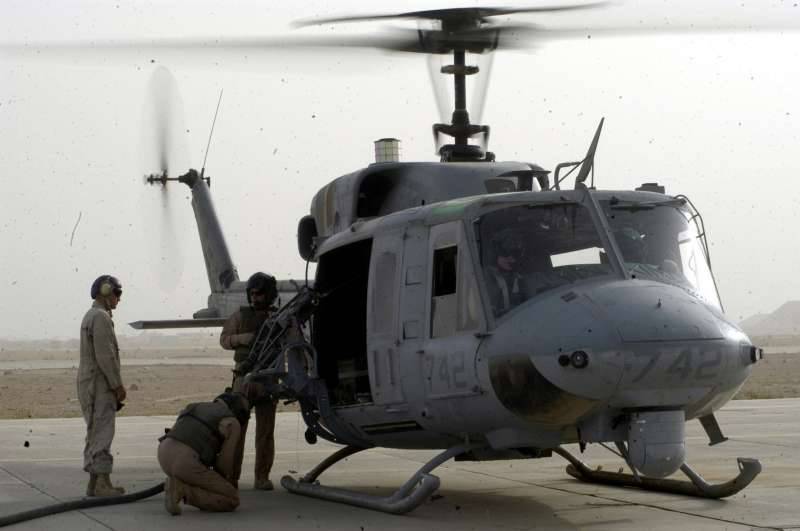 "At the moment, the Air Force is considering all the options, since it is necessary to satisfy all needs," said the representative of the USAF Anne Stefanek.
For the first time, the question of replacing cars was raised at the beginning of 1990's. At that time, the choice was made in favor of the UH-60 Black Hawk helicopters. UH-1 remained in the Air Force, but without the right to participate in combat operations.
About 60 UH-1 are currently in operation. They perform various tasks not related to combat work. According to the newspaper, "some of them are on duty at sites with intercontinental ballistic missiles and perform search and rescue operations."
Help agency: "Multipurpose UH-1 Huey was adopted in 1959 year and well established itself during the Vietnam War, after which it became one of the main helicopters of the US Air Force. Its payload is: 14 soldiers or 6 stretcher and 1 accompanying or 1759 kg of cargo in the cab or on the suspension. The total number of helicopters of all modifications produced since the beginning of mass production, including the licensed release outside the United States, is more than 16000 units. "