Units of the Pskov airborne unit and the CSTO Collective Forces from Belarus conducted a landing on a drifting ice floe in the immediate vicinity of the North Pole, the press service reported.
Ministry of Defense of the Russian Federation
.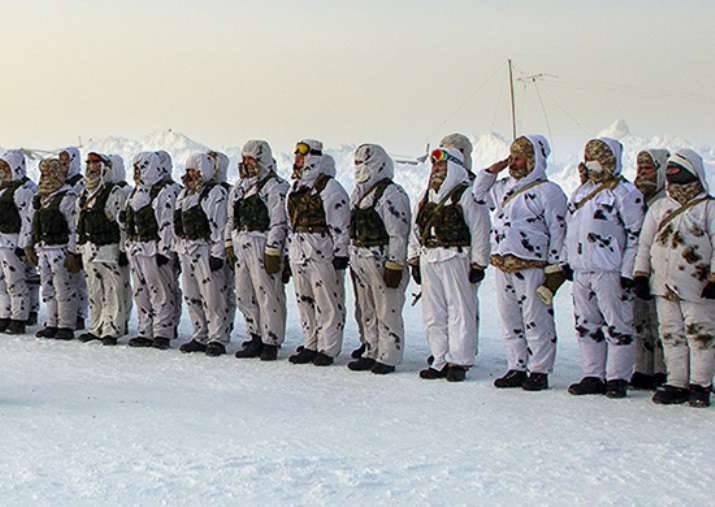 "The landing was carried out on the landing site" Dome "from a height of about 1,5 thousand meters from military transport aircraft
aviation
Russian Aerospace Forces Il-76 using the special crossbow system "Crossbow-2" in extreme conditions, "
says release.
It is noted that "the landing took place on the surface, not having specifically expressed landmarks with a high density of ice hummocks, in addition, during the landing there was a complex meteorological and ice conditions."
The paratroopers carried with them cargo containers "weighing from 30 to 50 kg, in which they delivered the necessary means to provide training rescue activities with the subsequent evacuation of citizens in distress."
According to the press service, "the take-off of aircraft for the landing of paratroopers on a drifting ice floe was from a military airfield based in the Murmansk region." The training task of the action after collecting on the ice was set paratroopers in aircraft.
"In the course of further actions, the servicemen will carry out an educational search for the affected members of the expedition and will provide them with operational assistance. The experience gained in using a parachute assault in the near-polar region of the Arctic will allow us to operate effectively under the extreme conditions of the North Pole, "the report says.