US State Department spokesman John Kirby stated that the United States "is calling on Russia to cancel the decision on the ban on the activity of the Majlis of the Crimean Tatars." Recall that the activity of the so-called "Majlis" is not prohibited, but suspended by the decision of the Ministry of Justice of the Russian Federation in connection with the extremist activities of members of the "Majlis".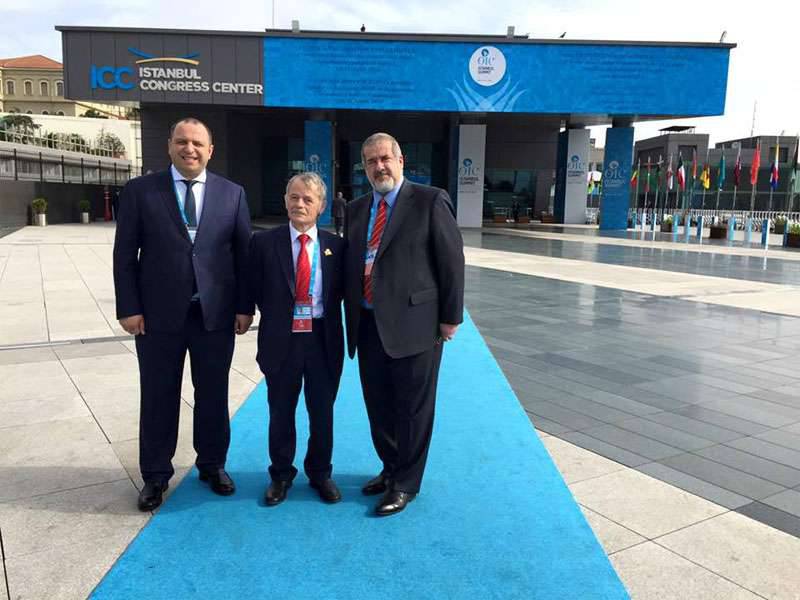 RIA News
quotes John Kirby's statement:
We call on the Russian Federation to reconsider the recent decision of the Ministry of Justice to recognize the Majlis of the Crimean Tatar people as an "extremist" organization and the decision of the actual authorities of Crimea to terminate the work of this democratic institution.
It does not even surprise us that the United States calls an "democratic institution" an organization whose leaders develop and implement plans to commit terrorist acts, while cooperating with terrorist organizations from other countries. It is well known that it is the leaders of the so-called. "Majlis" took part in the organization of terrorist acts to undermine the pylons of power lines, which led to de-energizing not only the Crimean Peninsula, but also several districts of the Kherson region. The terrorist action involved militants from the Turkish radical group Gray Wolves, who are also known to take part in military operations in Syria against civilians and government forces of the UAR.
Kirby:
The Mejlis represented the historically poorly represented and suppressed Crimean Tatar people and helped preserve the culture. The Russian authorities do not have the basics of jurisdiction to extend Russian law to the behavior of Tatars in Ukraine.
On the "repressed" ethnic group, the statement is made by the official representative of the state, in which there are still reservations and unofficial privileges of the white population over the African-American and indigenous ...
As for jurisdiction, such as Russia, if it is not known to Mr. Kirby, it extends its jurisdiction exclusively to its own territory, unlike the United States. After all, Crimea, it is necessary to remind Mr. Kirby of this, since March 2014 has been Russian. And on the territory of Ukraine, representatives of the terrorist "Majlis" can ride as much as they like, if it is in the interests of Kiev and Washington, who once again sign in support of terrorism and extremism.