Today, the Latvian Saeima, in its final reading, adopted amendments to the Criminal Code, which are reportedly aimed at preventing "hybrid threats to Latvia's security". The amendments say that any activity aimed at undermining the independence of the state, threats to the government and the state system will be cruelly punished in Latvia. At the same time, it is emphasized that the criminal punishment will concern those who act "outside the norms stipulated by the constitution".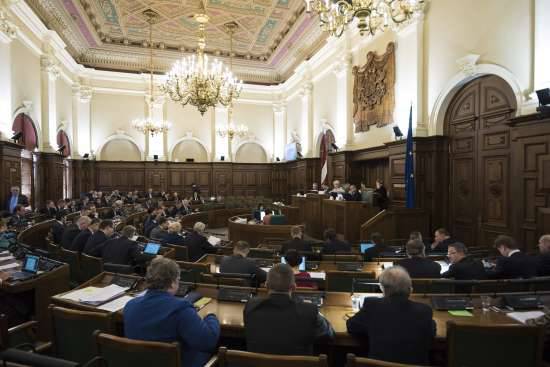 The minimum penalty for participation in the "conduct of a hybrid war against Latvia" is set at the level of 5 years in prison. If the same actions are carried out with the use of violence or in an organized group, then the term of imprisonment can grow to 15 years, and with supervision up to three years.
By participating in the "hybrid war", Latvia now understands public calls for the elimination of state independence and territorial integrity. Reports the information portal about it
Delphi
.
But if calls for the elimination of the sovereignty of Latvia are a criminal offense, then why are the authorities of the country who are the first to call for the introduction of additional military contingent and military equipment from NATO countries into Latvia? Are not such proposals evidence that the Latvian authorities are the first to threaten the independence of Latvia and lead a "hybrid war" against their country? ..