The Ukrainian government, led by newly-minted prime ministers, Volodymyr Groysman, approved the spring draft plan presented by the commander-in-chief (Poroshenko). It is reported that in May-June 2016, 16615 recruits should get into the Ukrainian army. At the same time 8015 people will get to the APU, about 4 thousand - to the so-called National Guard, another 4 thousand - to the state border service and 600 people to the state special transport service.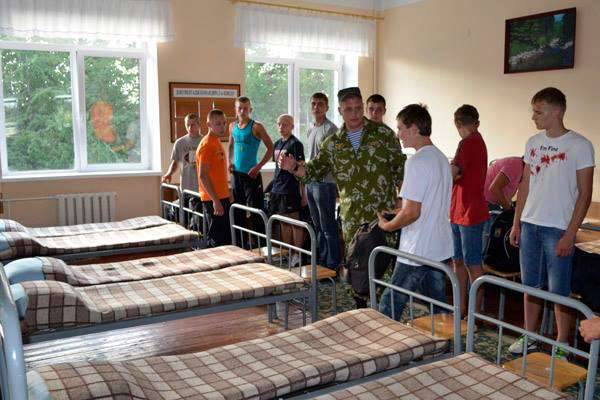 The document of the Ministry of Defense of Ukraine states that residents of "separate regions of the Donetsk and Lugansk regions" (as the Ukrainian authorities call Donetsk and Lugansk people's republics), as well as residents of the Crimea, will not be called up for military service. You would think that the Ministry of Defense of Ukraine seriously expected to carry out an appeal in these territories ...
It is reported that the funds from the state budget of Ukraine will be spent on the spring draft campaign in the country. If you believe the Ministry of Defense of Ukraine (and, as practice shows, this practice is far from always to be believed), the cost of a recruiting campaign will be about 54,3 million hryvnia. In other words, for the call-up of the Ukrainian state in May-June, it plans to spend approximately 3,2 thousand hryvnia for each potential recruit. And if the draft campaign (as in previous times) is not executed on 100%, then the funds are unlikely to be returned to the state budget.