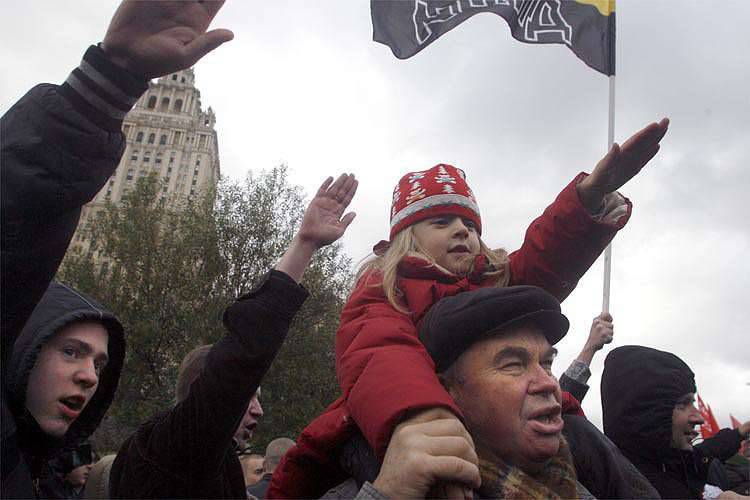 Let experts break their heads and argue about the differences between Nazism and fascism in the modern world. Personally, it makes no difference to me, for the Zigi throw and swastika are deified by both the fascists and the Nazis equally zealously. I don't even want to talk about other similarities and differences.
The fact that Nazism is present in Ukraine today is not for anyone
news
. As well as not news and the fact that on our side representatives of this substance abound. However, I will start a little from afar.
The blogger "Your Taxi Driver" posted on his page most amusing images. Pictures from either a project or an existing primer.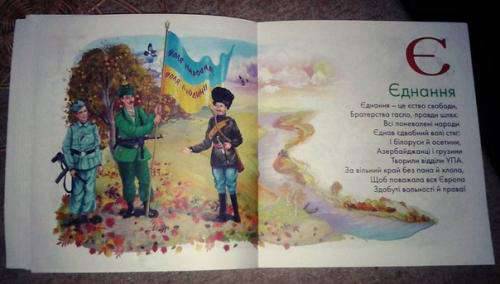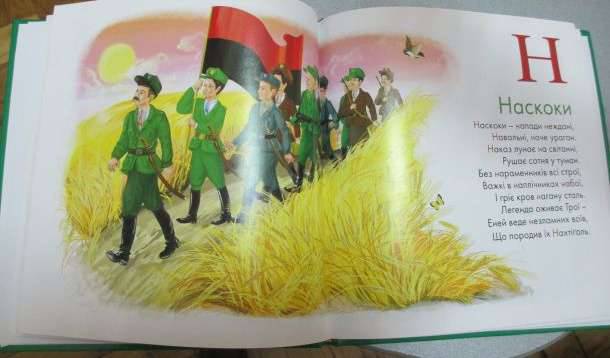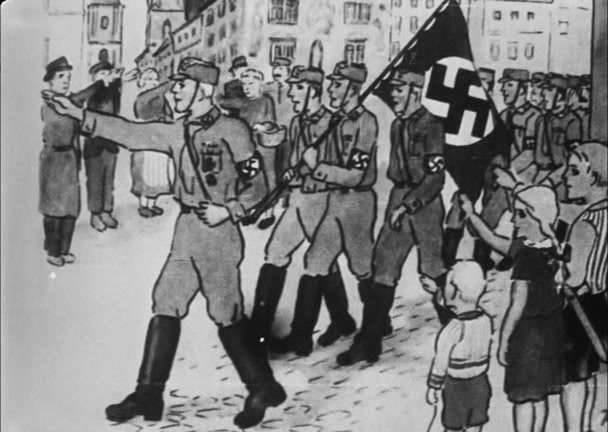 Black and white, of course, from another time. But how many similarities, despite the fact that between the pictures 70 years. Coincidence? Not really believe it. Rather, soul affinity. And, accordingly, style and spirit. I would not be surprised if the black and white picture lay on the table in front of the author in color while he was creating. Do not be surprised.
It's already time for us to stop being surprised. Everything is quite natural, and the emblems of fascism, and Nazi slogans. In principle, what's the difference that the crowd yells: "Heil!", "Hi live!" or "Hero glory!"? The words are different, the essence is the same. Not aging.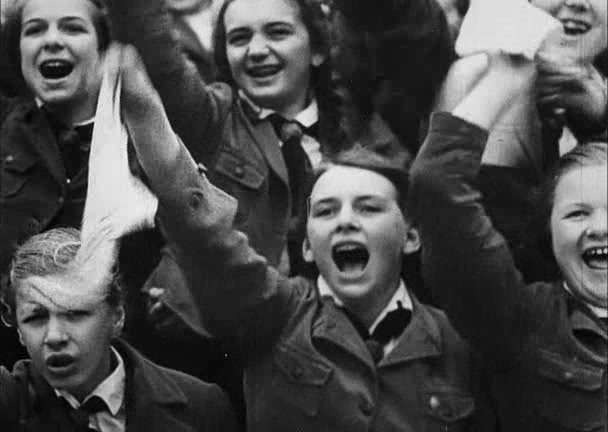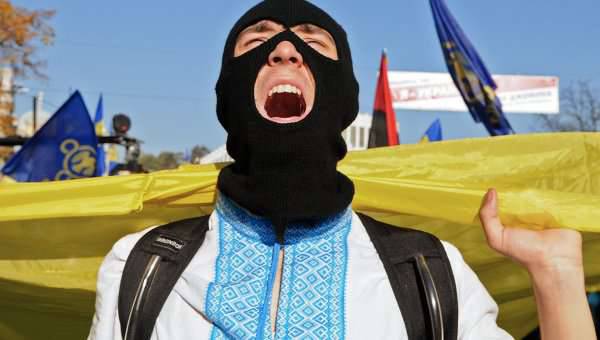 Here is another masterpiece.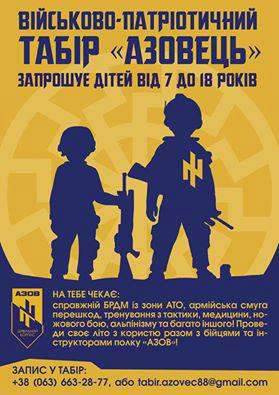 All familiar faces. "Azov". Well, yes, how many have already said that there is no fascism in Ukraine, but: pay attention to the email address. Well, yes, I find fault. A person could well have been born in 1988, and so what.
But you know, go. Zamanuha good, no matter how cool. Real fighters from the ATO area, real equipment, useful skills. Especially for the younger citizens of Ukraine. And patriotic.
By the way, about the "Azov".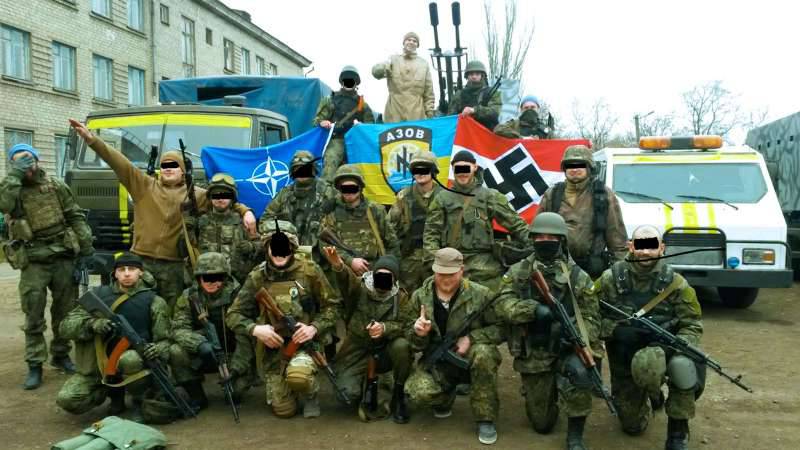 More than once it was said how many "criminals", "Nazis" and "fascists" are in "Azov". And combining all three incarnations. Well, if Pan Lyashko himself declared this, then it says a lot. In general, the fact that Lyashko speaks against Russia can be and not to listen, then with regards to Ukrainian affairs, you can and should sometimes listen. For he does not always carry nonsense.
It is absolutely not a secret today that Azov is not made up of anti-Russian-minded residents of Western Ukraine. On the contrary, the backbone, that is, more than 60% of personnel, is just the inhabitants of the eastern regions.
"Dear children! I, a resident of Donbass, left my home and went to fight against the Russians who dream of stealing our Donbass, occupying it, as they occupied the Crimea ..."
This I did not take from the ceiling. This is from the speech of one of the Azov in front of schoolchildren in the "liberated" Slavyansk.
It is not a secret that a bunch of "Azov" and our Russian fascists. From BORN, "Restrukta" and similar gangs.
What can gentlemen like Biletsky, Parinov, Zheleznov teach in such a camp, in addition to knife fights and other charms? Clear throwing zig or proper arrangement of concentration camps? Principles of selection of prisoners in these camps? Deep learning and understanding of the Mein Kampf masterpiece of literature?
Look at these, if I may say so, faces. In symbols, tattoos, attributes. In the eyes clouded by the Great Idea.
What are the differences? In principle, only in the color of rags, proudly referred to as flags and banners. The essence is one.
We can say a lot about the fact that in Ukraine, fascism has flourished with an unprecedented color. Yes it is. And sooner or later (better, of course, sooner) he will have to break the backbone. As they say, no options. It is good that the majority of the rational, or, more precisely, just people understand this. How to call a body tattooed with a swastika ... nonsense.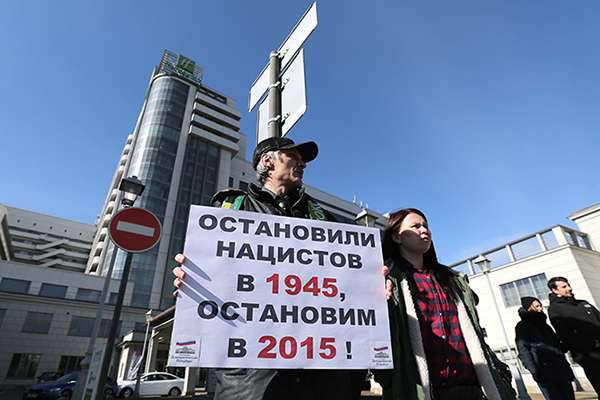 But we must not forget about those who on our side strongly supports the "colleagues". Today we simply do not have the right to do so.
Fascism, Nazism ... what's the difference? He must be destroyed. First we have, cruelly and in the bud. Then - in Ukraine.
Probably not worth explaining why?
It cannot be said that work in this direction is poorly conducted in Russia. Work is being done. And carried out quite successfully. Here is a list of banned organizations over the past 10 years.
Interregional public organization "National Bolshevik Party"
Public patriotic organization "Russian National Unity"
International Public Association "National Socialist Society"
Primorsk regional human rights public organization "Union of Slavs"
Regional Public Association "National Socialist Workers Party of Russia" ("NSRP")
Interregional social movement "Slavic Union"
Inter-regional public association "Format-18"
Interregional social movement "Army of the will of the people"
Local public organization "National Socialist Initiative of the city of Cherepovets"
Religious group Krasnodar Orthodox Slavic community "RA CENTURY"
Interregional public association "Spiritual and Tribal Power Russia"
Interregional Association "Russian National Union"
International Association "Blood and Honor" ("Blood and Honor / Combat18", "B&H", "BandH")
Interregional public association "Northern Brotherhood"
Interregional public organization "Movement against illegal immigration"
Religious Organization Men's Theological Seminary
Theological institution of professional religious
the formations of the Old Russian Ingliistic Church of the Orthodox Old Believers-Ynglings (the Old Believers turned out to be quite fascists in fact).
Few? Quite a bit of. But the closure and prohibition of the organization does not indicate a cleansing of the brain (or whatever is there instead) of the members of the organizations. And that the members of these organizations have ceased to adhere to their views. On the contrary. They simply change signs and go underground more deeply. To then suddenly appear in the "Azov", "Shakhtersk", "Aydare" and other terbats.
And to continue its activities, only now in practice and with a gun.
Much has been said about fascism since its inception. But best of all, in my opinion, Simonov and Ehrenburg said in their time. Probably, it is time to re-read.