Time magazine has published its version of hundreds of the most influential people in the world. At the head of the ranking was the managing director of the International Monetary Fund, Christine Lagard. The company in the top three was made up of such persons as US Secretary of State John Kerry, as well as German Chancellor Angela Merkel. US President Barack Obama was in the 13-th place, "passing" forward such American politicians as Donald Trump (4-th place) and Bernie Sanders (7 place). Trump is a candidate for Republican candidates, Sanders is from Democratic.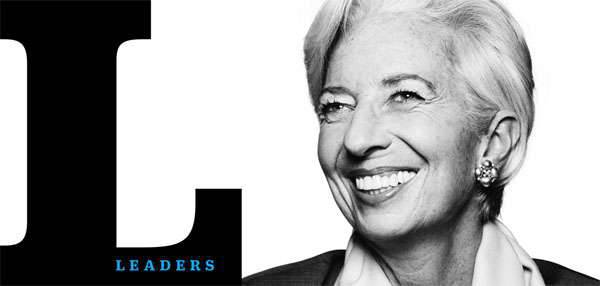 President of Russia Vladimir Putin magazine
T
put on a place 29 - next to the Turkish President Erdogan.
According to Time magazine, the influence of the Russian president is significantly inferior to the "influence" of such politicians as Justin Trudeau (Canadian Prime Minister), Mauricio Macri (President of Argentina) and Francois Hollande (President of France). Moreover, the commander of the US Air Force Pacific Command Lori Robinson is "significantly more influential" than Vladimir Putin in the world. And even more influential on the planet Earth is the commander of the American "anti-terrorism" forces in Syria and Iraq, General John Macfarland ...
So, in the first place in "Time" - Christine Lagard. The most remarkable thing is that, based on a recent sociological survey conducted in the United States, only 8% of respondents were able to answer the question of who is the IMF Managing Director today, given that about a quarter of respondents could not "decode" the abbreviation of the International Monetary Fund .