The Ministry of Defense of the Russian Federation announced a tender for the purchase of 6-ti new radar standby meter band 1L125 "Niobium-SV", the blog reports
bmpd
with reference to the state procurement site.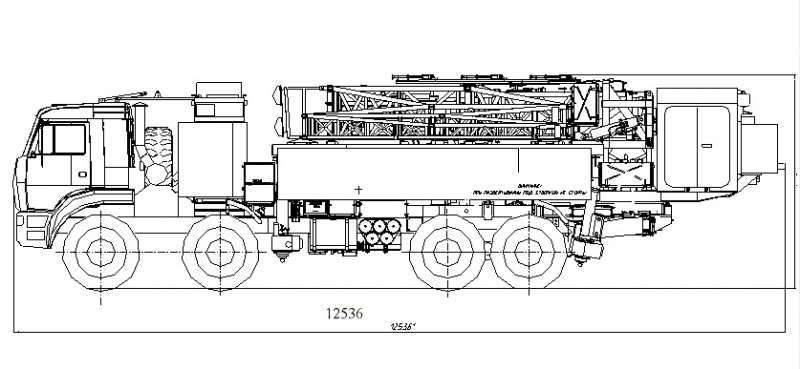 The maximum contract value is defined in 2,34 billion rubles. Products must be handed over to the customer in 2017-2018.
According to published information, "the first two 1L125 Niobiy-SV stations should be delivered before October 25 2017 to the Military Academy of Air Defense Forces of the Armed Forces of the Russian Federation named after Marshal A.M. Vasilevsky in Smolensk, and in the military unit 33860 (106-th training center of the military air defense of the Armed Forces of the Russian Federation) in Orenburg. The cost of one set will be 382,31 mln. Rub.
The remaining radars "must be delivered before 25 in October 2018 to military units in Krasnaya Rechka (Khabarovsk), Rybinsk-18 (Yaroslavl region), Novocherkassk (Rostov region) and Gagarinsky (Sverdlovsk region)." The cost of one set in 2018 will be 394,80 mln. Rub.
It is noted that "in all cases the bases for the storage and repair of military equipment are meant."
Help bmpd:
The radar of the standby mode of the 1L125 "Niobiy-SV" meter range was developed by the Federal Research and Production Center Nizhny Novgorod Scientific-Research Institute of Radio Engineering (NIIRT), which is part of the Almaz-Antey Aerospace Defense Concern, and mastered production at the Nizhny Novgorod Plant of the 70 anniversary of the Victory Nizhny Novgorod plant recently opened in Nizhny Novgorod, which is part of the Concern's structure. The six radars being procured will apparently become the first serial stations of this type. "