The press service of the State Border Service of Ukraine publishes a report on how work was carried out on the arrangement of two sections of the border with Russia in the Kharkiv region. The sections of the state border of Ukraine were inspected by the first deputy chairman of the State Border Service of the "Square" Lieutenant-General Vasily Servyatyuk. The Ukrainian general visited the sections of the frontier department Dergachi and Goptovka, taking with him the crews of the Ukrainian TV channels.
Press Service of the State Border Service
Ukraine notes that Servatyuk has been demonstrated complexes of engineering structures, as well as the system of the so-called "smart border". Such a system is a complex of engineering structures and used monitoring and military equipment.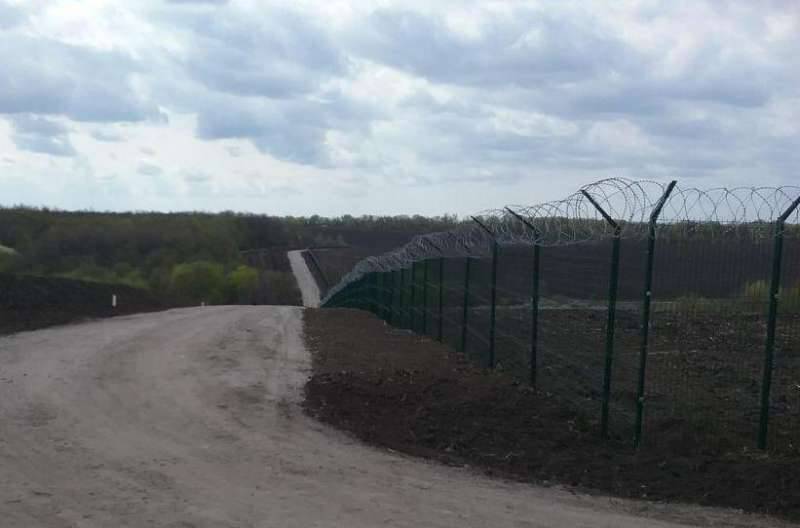 From the press service:
One of these innovations is a mobile combat module of domestic production based on the Triton armored vehicle. According to its technical characteristics, the car has no analogues in Ukraine, and was developed by order of the State Border Service. The unique multifunctional car allows not only to monitor the border, but, if necessary, to open fire on the enemy from the existing
weapons
.
The statement that the module "has no analogues in (on) Ukraine" looks very interesting, especially if we consider that the comparison is usually made with analogues
in the world
...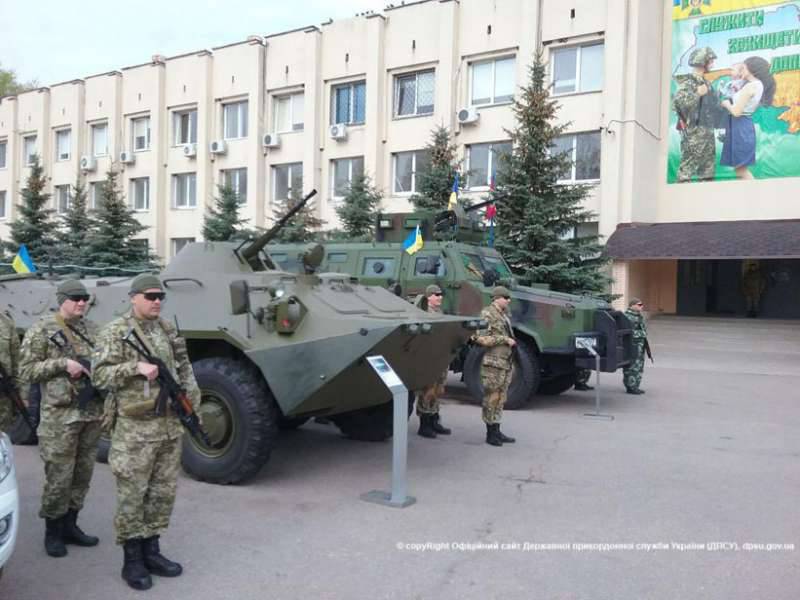 Servatyuk said that about 400 million hryvnia was spent on the border with the Russian Federation in the Kharkiv and Chernihiv regions. No funds were allocated from the state budget for the arrangement of many other parts of the border, and therefore the "arrangement" was carried out by local authorities. Oh, not about the flooded vernal waters ditches on the border with Russia in question? ..
From the press service:
According to the Plan, in 2015 more than 230 km of anti-tank ditches, 45 km of control and trail strip, almost 103 km of rokadny roads and 75 km of protective fencing were equipped, observation towers were installed, and strong points for personnel and protective structures for passengers were installed check points, purchased technical equipment, deployed video control and destruction systems. Work is currently underway to raise the level of the technical component of border security. This year, in accordance with the Plan, work is planned to be completed within the Kharkiv region and begin in Luhansk. At the moment, the budget for their implementation provides 200 million hryvnia.