For the first time, the US Air Force used the B-52 strategic bomber to attack IG targets in Iraq, reports
RIA News
the message of the representative of the American command in the Middle East Stephen Warren.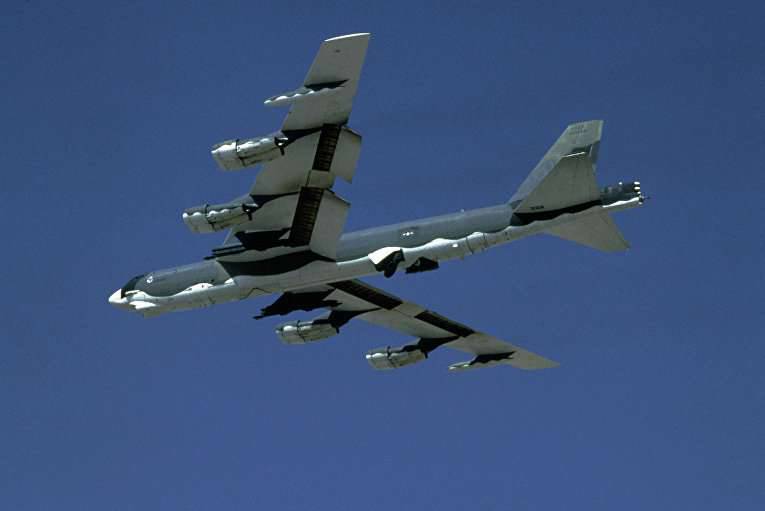 The blow was struck on Monday, but it was reported only now. Type of used ammunition is not specified.
According to Warren, "the goal was a warehouse with
weapons
militants near the city Kayara.
He noted that "B-52, who arrived earlier in the region, will deliver the same exact blows that we have seen during the previous twenty months in this theater (of military operations)."
Help Agency:
"The B-52 is a multifunctional heavy ultra-long intercontinental strategic second-generation missile carrier bomber that has been in service since 1955. It remains the main long-range aircraft. aviation US Air Force. The B-52 can carry 31,5 tons of bomb load, including conventional, precision and nuclear weapons. "