In Brussels, the first in two years meeting of the Russia-NATO Council was held, at which the Ukrainian problem, European security issues, and the situation in Afghanistan were discussed. Following the meeting, both sides declared the possibility of further dialogue, but noted that they will not be able to restore the previous relationship, reports
RIA News
.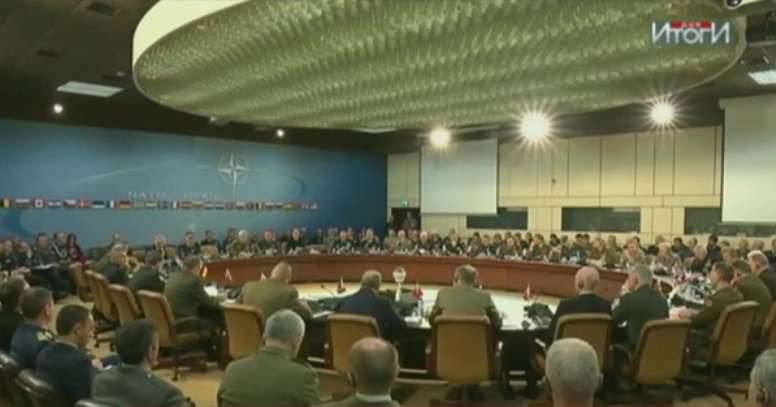 "The NATO allies and Russia have very different views, but we listened to what each of us wanted to say," said NATO Secretary General Jens Stoltenberg.
He noted "the importance and usefulness of the political dialogue between countries that share the Euro-Atlantic space", but stressed that "there will be no return to the previous state of relations".
A new meeting is possible, "however, its date and scale have yet to be determined," the Secretary General noted.
For his part, Russia's permanent representative to NATO, Alexander Grushko, confirmed the possibility of new meetings, but only "subject to the interest of the parties on a positive agenda." So far, there is no such agenda.
"We are not interested in controversy for controversy. But if we see that there is a real desire to move towards a positive agenda, then why not hold it, "said Grushko.
According to him, "all cooperation projects that really strengthened both the security of Russia and the security of the NATO countries are stopped." These include, for example, "training for the anti-drug services of Afghanistan, Central Asia and Pakistan and the maintenance of Russian and Soviet helicopters in Afghanistan". In addition, "cooperation across the spectrum of countering terrorism has been discontinued, and the airspace cooperation initiative is a unique program and a unique system that allowed all NRC countries to exchange real information regarding air threats," said the Permanent Representative.
At the same time, Grushko added that "Russia does not experience absolutely any discomfort from the lack of cooperation with NATO, since it cooperates on a bilateral basis with all countries that are ready for this on all security issues."
"Despite the inability of the alliance to go beyond purely politicized within blocs, manifested clearly during the discussions, Moscow continues to" see the format of the Russian-NATO Council as a useful channel for consultations on key security issues, "the Russian Foreign Ministry said.
The ministry noted that "from the Russian side, the meeting focused mainly on the destructive nature of the policy of military-political" containment "of Russia taken in the alliance."
Nevertheless, Moscow would like to rely on the fact that in NATO "they will be able to show political will and will demonstrate a truly responsible approach to establishing systemic interaction," the document says.