The official representative of Ukraine in the Contact Group on the settlement of the conflict in the Donbass Roman Bezsmertny, following the results of the next round of negotiations in Minsk, said that Kiev "will not be able to finance the holding of local elections in the territory of certain districts of Donetsk and Lugansk regions".
According to Mr. Bezsmernogo, funding will not be sent to Donetsk and Lugansk, even if a full-fledged truce prevails there. Immortal's statement is published
"Ukrainian Truth"
:
The Ukrainian side raised the question that even when solving issues related to security, under current conditions financing of elections in the occupied territories is impossible (...). The banking system does not work there. It is necessary to restore the regime of the real Ukrainian government, without this the state cannot finance the elections. Under current conditions, any funding will mean funding an illegal authority in the occupied territories.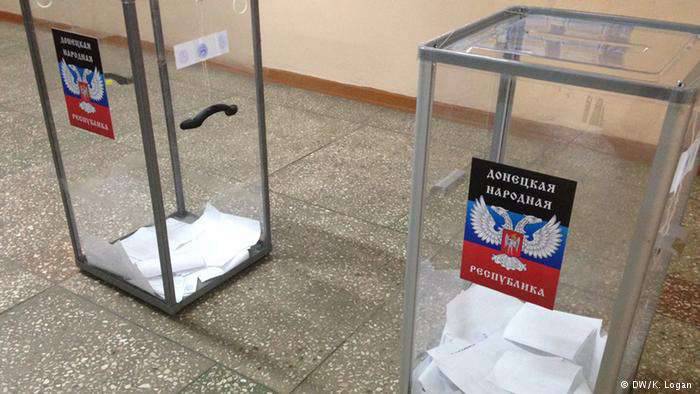 It is strange that Mr. Bezsmertny did not explain who was guilty of the fact that the banking system of the Ukrainian format in the DPR and the LPR does not work. Did not Kiev itself make the republics an economic blockade and cut them off from the single Ukrainian banking system?
One gets the impression that Ukrainian officials are either completely incompetent in the issues under discussion, or simply try to juggle the facts in the direction convenient to Kiev.