The Kremlin's large investments in weapons and equipment modernization programs have yielded good results, according to an article by US Marine veteran Cattlin Patterson for Diplomat magazine.
"Some consider the Russian Armed Forces as an army of powers in the long run, but the US can only envy the results of the military modernization program. We are talking about updating the arsenal of conventional (conventional) weapons, especially the means of electronic reconnaissance and electronic warfare (EW) ", - quotes Patterson
RIA News
.
One of these means is the IL-20 - reconnaissance aircraft used in the SAR.
"It is equipped with side-view radars, optical sensors, an infrared scanner and a satellite communications system for exchanging data. IL-20 can be used for radio interception and scanning of enemy radio broadcasts, which makes it possible to determine the place of concentration of the opponent's forces, "the author notes.
"Another reconnaissance aircraft that appeared as part of the Russian air group in Syria was the all-seeing aircraft of the integrated reconnaissance Tu-214Р," the article says.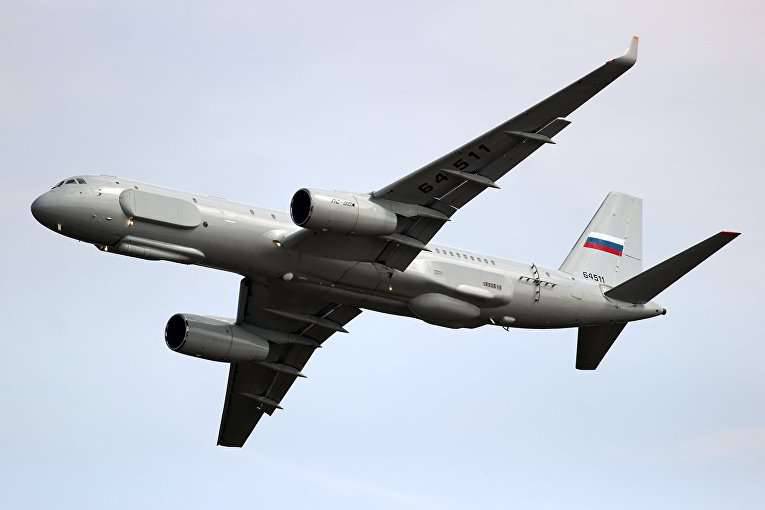 According to Patterson, "on board the Tu-214Р there are systems both electronic (ELINT) and radio intelligence (SIGINT), with their help, you can intercept signals from cellular communications, from airplanes and military vehicles, which allows you to determine where the enemy is, what number of forces and what means of communication he uses. "
As previously stated by the deputy head of the US Cybernetic Command, Ronald Pontius, "Russian reconnaissance aircraft carry America a threat, Washington is not keeping pace with their development."
"The United States has long been overly focused on counterinsurgency operations and is stuck in a series of conflicts from Iraq to Afghanistan. As a result, America has forgotten about the development of its own EW assets, which will be required for a conventional war with powers like Russia or China, "
- concluded Patterson.