The members of the Syrian High Negotiating Committee (WCP) cannot agree among themselves on the issue of further participation in the Geneva talks, reports
RIA News
a message from a source close to the delegation of the opposition.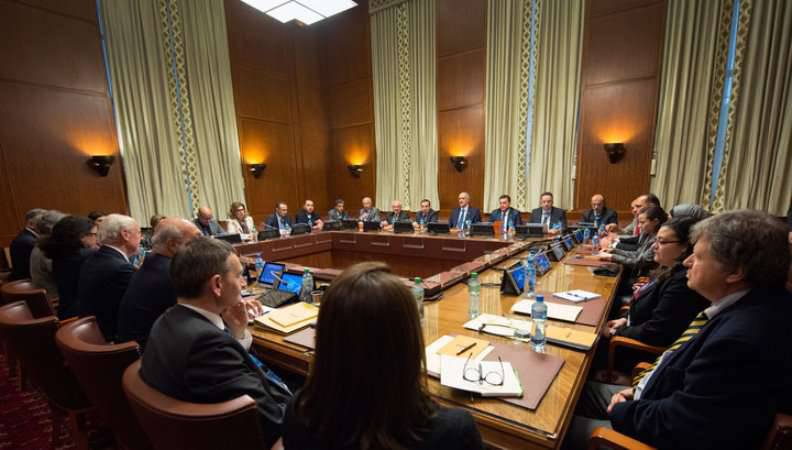 "The BCP is now an obvious split. One side believes that negotiations are meaningless, wants to come back and exert pressure to change the situation on the ground. The other part is ready to move towards compromise and even separation of powers, including with the Moscow-Cairo group. "
told the source.
At the same time, he assured that "both parties agree on the need for the resignation of Bashar al-Assad."
Recall 13 April in Geneva launched a new round of negotiations. Opponents of Assad did not manage to form a united front. According to the agency, "three opposition groups (the Higher Negotiating Committee, the Moscow-Cairo group and the internal Syrian opposition formed on the basis of Hmimim) again arrived in Geneva." On Monday, members of the Communist Party of the Soviet Union announced the suspension of negotiations in connection with the reluctance to "compromise on key issues."
In turn, Russia requires the participation of Syrian Kurds in the negotiations.
"We constantly repeat that Turkey's blackmail regarding the fact that Syrian Kurds, allegedly, cannot and should not be allowed to negotiate, is absolutely unacceptable. We urgently demand from the UN special envoy for Syria that the Syrian Kurds be presented with a worthy place at the Syrian inter-Syrian talks in Geneva. "
, - Alexey Borodavkin, the Russian representative at the UN office in Geneva, told reporters.