For the first time, AZ-2016 (EM-7,62 series) was presented for the first time at the DSA-14 arms exhibition in Malaysia for the first time, under the patron 7,62х39mm, a blog reported
bmpd
with reference to AzeriDefence portal.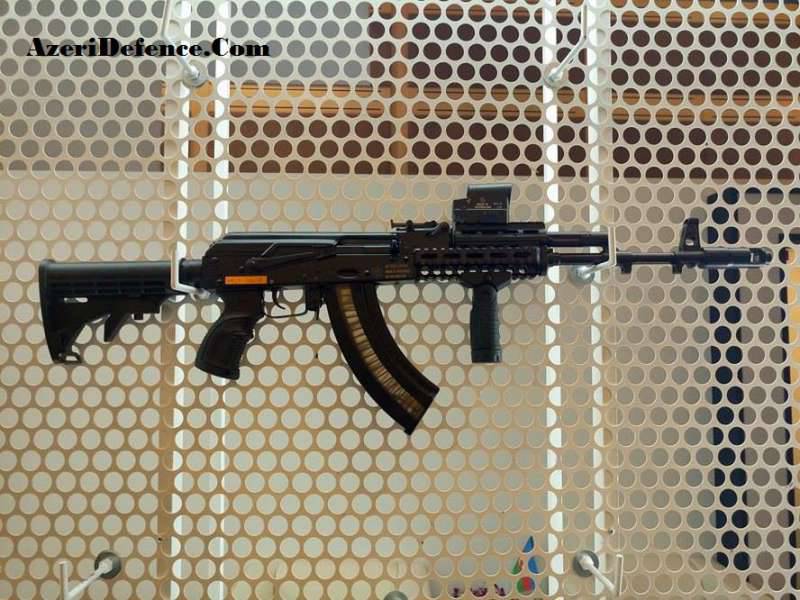 According to the resource, "the weight of the machine is 3,8 kg, the firing range is up to 1000 meters, the capacity of the plastic shop is 30 cartridges, the resource of the machine is 10 thousands of shots".
It is noted that the machine gun "is equipped with Picatinny slats and a collimator sight, as well as a second handle in the front." The telescopic butt is adjustable in 6 positions.
The bmpd reference: "In February, at the IDEX-2015 exhibition in Abu Dhabi, the UAE capital, in February, for the first time, the EM-2015 version of the automatic machine for NATO's patron 14 × 5,56 mm was introduced in Azerbaijan. EM-45 series machines are based on the design of a Kalashnikov assault rifle. "