Russian Defense Ministry issues Uralvgonzavod a contract for the supply of one hundred
tanks
T-14 "Armata", the blog reports
bmpd
with reference to the Deputy Minister of Defense Yuri Borisov.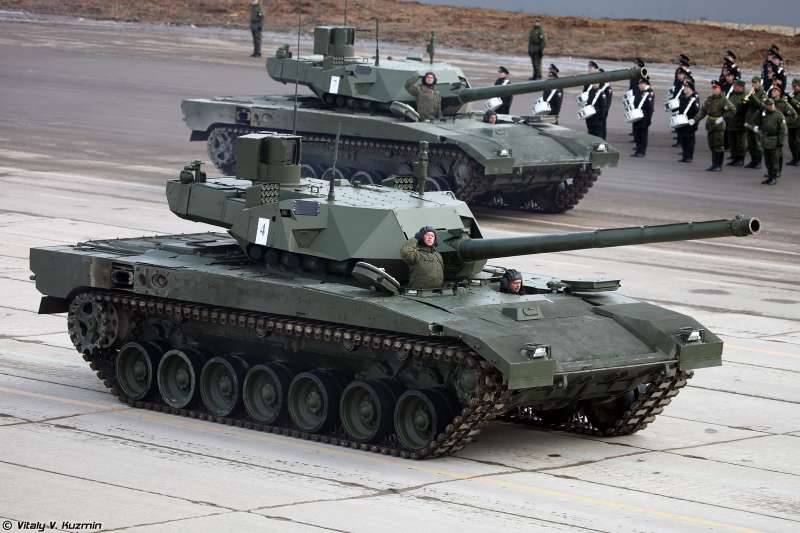 T-14 tanks ("148 Object") on the Armata platform of the experimental-industrial party during the first open training session of parade calculations in preparation for the 9 Victory Parade in May 2016 of the year in Moscow. Side screens of tanks removed. Alabino. Xnumx
"We have contracted 100 tanks,"
Borisov told journalists at the congress of machine builders.
According to him, the Ministry of Defense is "satisfied with Armata, but is not yet seeking to force purchases."
The deputy minister noted that "the T-72 tank still possesses a good modernization potential."
The blog reminds that "in an interview published the day before, Oleg Sienko, General Director of NPK Uralvagonzavod, announced that the corporation headed by him had fulfilled an order of the Ministry of Defense for the supply of 20 tanks of the pilot production line on the Armata platform and was awaiting new orders."