The Chinese military tested the latest Dongfeng 41 (DF-41) ICBM capable of reaching any corner of the United States, reports
RIA News
message of the Washington Free Beacon resource.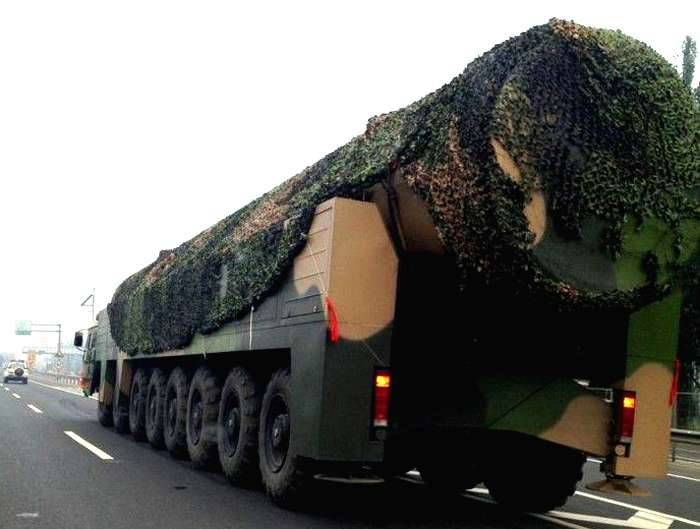 "The newest Chinese rocket with a split head for individual targeting can carry from six to 10 warheads over a distance of more than 10 thousands of kilometers. This is enough to reach every corner of the USA within 30 minutes, "a military source explained to the resource.
The publication notes, "a new test of the ICBM coincided with a visit by a high-ranking Chinese general to one of the disputed islands in the South China Sea."
According to the source, "the launch of the rocket was recorded by the American satellite tracking systems." However, he did not specify where the launch was made this time. (Last time, December 5 2015 g, the ICBM was launched from the railway platform).
The resource also noted that "only three days after launch, the head of the US Department of Defense, Ashton Carter, visited the aircraft carrier John C. Stennis, which is located in the same waters."
For the first time, information about China's development of an 3-generation ICBM was publicly announced in the summer of 2014 in the US report "On the trends of the development of the armed forces and the security sector. In particular, it said that the PLA improves the level of its armament, "thereby carrying a threat to Washington."