The transition to a new technological order is possible only after returning to the spiritual values ​​of the past.
Investing public funds in US Treasury bonds, on which our financial authorities so willingly go, is very similar to reparations. Russian money necessary for the development of the country, working on Uncle Sam. Moreover, academician Sergei Glazyev and many other economists have long and persistently been talking about creating their own supranational currency in the Eurasian Union.
Domestic financing should be three-circuit, as in the USSR: cash ruble, non-cash, ruble for foreign payments. An item appeared in the institutional status of the Central Bank, which weakens the noose of the IMF and the Fed. Now the Central Bank is not only engaged in anti-inflationary regulation, but is also responsible for economic growth, which is a real breakthrough. An attempt was made to narrow the dollar circulation zone.

What Stalin refused
World War II is not over yet, and the world has already been divided. The fruits of victory in 1945 were used by those who are called WASP (White Anglo-Saxon Protestant). Stalin was offered to sign a treaty in Bretton Woods on certain conditions. He refused, because it meant the de-sovereignty of the USSR. Offered and plan Marshall. The leader of the winning country said: "Thank you, don't."
Nevertheless, the world was divided and actually existed in such a state for half a century. Not yet accumulated a critical mass of changes. The crisis that began in 2008, which resulted in financial and economic wars, cannot end in someone else's victory. "Somewhere in 2022, apparently in Hong Kong, which is located in the 22 degree of northern latitude, a new agreement will be signed that will define a more harmonious world order," predicts a member of the board of the EuraAsEC Institute, Valery Munirov. "The task of Russia is to take a worthy place in the new hierarchy, since we have a truly unique territorial and, most importantly, cognitive place."
But we need to come to the negotiations on the new "Bretton Woods" with our own emission center. And more importantly, without a sovereign currency in the Eurasian Union, a breakthrough in new technologies is impossible.
"In the future museum of modern
stories
at the entrance, there should be a bust of one person - Comrade Obama, because in six months he did what our monetary authorities could not do in 25 years, "said Maxim Tuul, a member of the working group on the creation of the Orthodox financial system. The US president made us learn the main thing: as long as we use the tools imported by overseas instructors, we will remain vulnerable. Any flip switch - and we are below the baseboard. We must promote our own global projects, such as GLONASS, to create our own international payment systems. We need independent mechanisms of interaction with the outside world, including financial ones.
In today's Russia, it is extremely difficult to find money for the development of the business and even under the sane interest. All cheap resources are invested in dollars, there are no mechanisms for the formation of investment capital for internal use. Although there are sources. At the hands of the population lies almost the entire annual budget of the country, but people will not give money to a system they do not trust.
Capital amnesty legislation does not work. As stated in the Public Chamber at the security forum, the money will not return until a mechanism appears that their owners find credible.

Banking without slobs

To solve these problems, Father Vsevolod Chaplin proposed to form a new financial system. It is based on moral and ethical principles, on the traditions of Russian Orthodoxy and involves the replacement of the mechanism "I earn you" with "we earn in partnership." There is a transition from debt to equity financing without winding up loan interest.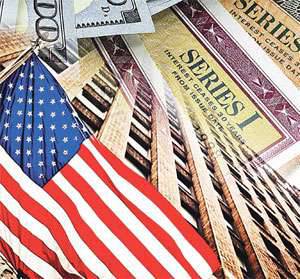 Someone this will cause skepticism. How does the union of Orthodoxy (moral and ethical norms) and business in general affect something? But in the history of Russia this is known. The merchant's word has always been holy. Who are slobs? Expelled from the guild for violation of moral and ethical standards.
In this design, two central links. First, a non-bank credit organization, a clearing center operating on the fiduciary principle. It is not subject to the risks of a universal financial system, since it performs only two functions: the conduct of settlements and the exercise of control. This second is the highlight of the system. No-purpose spending, especially stealing, is excluded. And all other things being equal, this system cannot be bankrupt. Today, a starting pool of its participants is being formed, that is, shareholders who will open their offspring for general use.
In fact, the business is tired of living under the laws of the wolf. There are businessmen who even work under the present conscience. But they are scattered. It's time to unite.
"If we nominate the economy not in dollars, but in real terms: tons, cubic meters and others, we are not in such a sad state," said Valery Munirov. According to experts, it is urgent to revive strategic planning. This will help to overcome the chaos in the economy. Today, the latest technology appears in China, even in Iran. It would seem from where? These states have strategic goal setting. The West will never share its know-how with us, and staying in the current positions, Russia will be rejected in the past century.
We have breakthrough developments - experimental and even experimental designs. All that is needed is political and financial support, which is not yet available. Venture funds and other similar institutions actually do not work, because in leadership positions - people who do not know the industry ...
Airfields overgrown with grass

In 1991, a bifurcation occurred in the economy. Of the possible options was chosen trajectory with negative dynamics. We are still flying it. Before our eyes, in Arkhangelsk, the plant that manufactured platforms for drilling on the shelf was liquidated. But we are talking about the development of Arctic resources. Almost bent Voronezh aircraft factory. Saratovsky was liquidated (in terms of civilian products), as a result of which the excellent Yaks, which took off and landed on any airfields, ended their century. But at this plant the first non-aerodrome aircraft were developed and tested - a unique technique for which the West was hunting. All in the past. In 1991, a unique program was prepared in the country that included more than world-class 30 technologies. Lay on the shelf. There are hundreds of such examples. As a result, they were left without their aircraft and without the majority of airfields. In Siberia, at least half of them are closed, overgrown with grass.
"In one of the speeches of Sergei Stepashin in the State Duma were called serious facts. It turns out that five or six target programs were not implemented, although billions were spent on them. But at least someone was asked for this? ", Member of the Academy of Natural Sciences, Chairman of the Department of System-Forming and Integrated Technologies, Academician Yury Zhivlyuk wonders. The program of import substitution in shipbuilding has been created. Spent a lot of money, but the technical task, according to Zhivlyuk, spelled illiterate. As a result, the necessary units and blocks had to be sought in the West, and then sanctions. And again, no one answered for the damage.
Why do we ignore the experience of Soviet times? Recall the so-called special committee number 2, which was headed by Beria. In the leadership of the committee - completely scientists, designers, inventors. And after all, Lavrenty Pavlovich rigorously carried out all their decisions, which he demanded from themselves. As a result, we have created the nuclear and missile industries, ultra-precise
weapon
. "All the academics who gave us lectures said that there was no better working environment, support or target solution than in this committee," recalls Yury Zhivlyuk. "I still have scientists in the Federal Expert Council who want their inventions and developments to be in demand in Russia, although China, the United States and other countries are after them."

Batteries ask for attention

We have major achievements. For example, in the creation of the same aircraft that do not require airfields. There are new structural materials, electrical and mechanical with a planned quality. And a lot more, figuratively speaking, in embryonic form or at the level of individual samples.
Unfortunately, our fixed assets are completely collapsed. Electrical networks, according to experts, are all developed with a resource. 400 hydraulic structures are, according to an official certificate of the European Commission, in disrepair. Is it possible to operate the hydropower plant in such a way as to cause an accident with human victims, as in Sayano-Shushenskaya? You can't explain it with any savings - the elementary stinginess of the owners.
There is equipment that makes it possible to predict man-made disasters and eliminate their causes, as reported to the highest officials. In words, everyone agrees, it was even proposed to introduce into the Law "On Enterprise Security" clauses obliging the owners (regardless of their form of ownership) to have systems for forecasting emergencies, and those who do not have - to close. But things are there.
What to do in this situation?
Society must realize: the future of the state, its safety in the latest knowledge and technology. Without this, we will not have any progress. Accordingly, it is necessary to make an inventory of the industrial facilities that have depleted their resources and oblige the owners to carry out their repair. Create a register of technologies that will lead Russia to a new way of life, and adopt this document to the strictest execution. To supplement the legislation with an article on the introduction of science into production in order to make it profitable for all enterprises. It is necessary to lend without tax to those of them who are developing new technologies. For example, Russian developers have created solar cells in which 70 percent of the luminous flux is converted into energy. For comparison: the best German give only 19 percent, Chinese - 12 percent. It is necessary to earn money on such goods and technologies, to promote the finished product to the market, and not to drive energy resources abroad.
All these are issues of state organization and centralized management. They can and should be solved in a timely manner, today.