The forces of land and coastal troops, as well as the crews of the BDK SF prepare for joint tactical exercises, reports
press office
Northern
fleet
.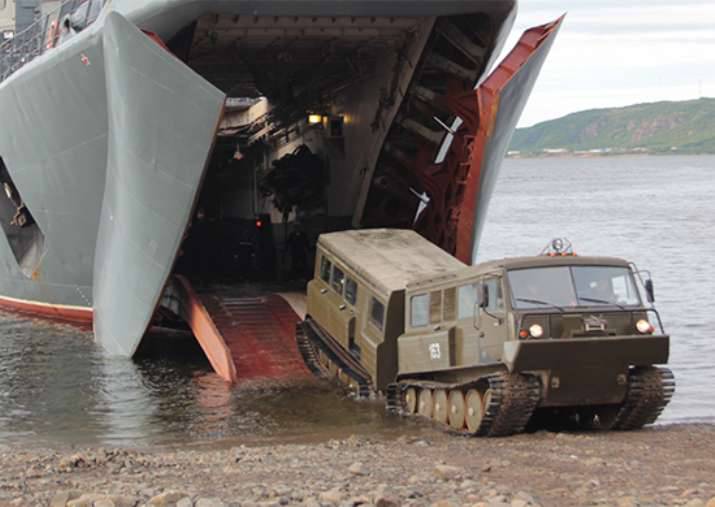 "Combinations of ground and coastal forces of the Northern Fleet (NF) and the crews of large landing ships (BDK) of the Kola Flotilla of heterogeneous forces are preparing for a joint tactical doctrine on the landing of naval forces with live firing," the release said.
According to the press service, "the event will involve several BDKs and amphibious assault boats, military equipment and personnel of separate motorized rifle brigades, arctic brigades and naval forces of the Northern Fleet."
It is noted that "servicemen of land and coastal forces of the Federation Council will work out the use of artillery, grenade launchers and mortars from the board of landing ships and boats, as well as the landing of amphibious assault."
According to the information, "during the exercise, complexes with unmanned aerial vehicles will be widely used for conducting reconnaissance."
The exercise will be a test event for combat training of units in the winter period of training.