The cruiser "Admiral Nakhimov" in the course of the modernization will equip with the Zircon hypersonic missiles, reports
TASS
message source in the shipbuilding industry.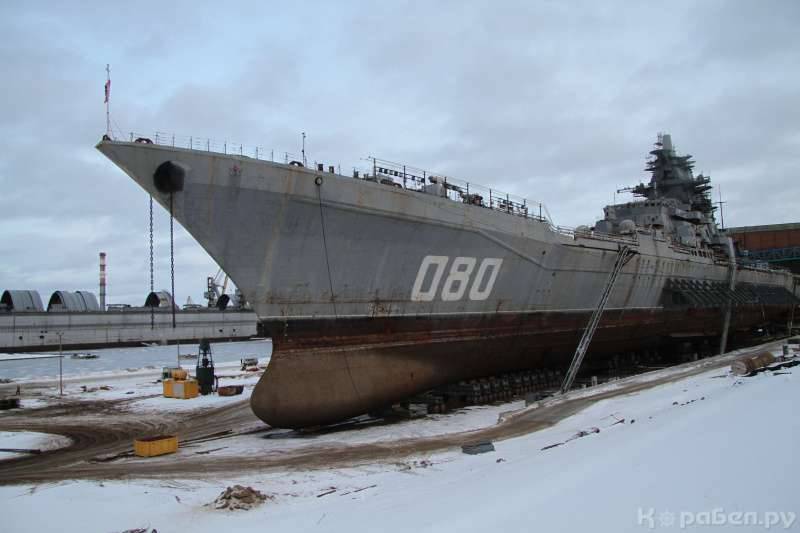 "In the course of repairs with deep modernization, the Admiral Nakhimov will replace the strike complex. As a result, he will receive Zircon hypersonic rockets, "the source said.
"The state tests of Zircon in accordance with the contract are planned to be completed in 2017, and the next year it will begin mass production," the source added.
The characteristics of the new rocket remain classified. At the same time, TASS, citing open sources, notes that "the range of a new missile can be up to 400 kilometers, and its speed will exceed the speed of sound five to six times."
Earlier, the agency reported that the cruiser "Peter the Great" was also planned to be equipped with "Zircon", which should be repaired after 2018. By that time, the "Nakhimov" would be back in service.
TASS Help:
"The Admiral Nakhimov" (Kalinin before the 1992 of the year) refers to the cruisers of the 1144 project (according to the NATO classification - Orlan). Its displacement reaches 24,5 thousand tons, and the armament includes, in particular, anti-ship missiles "Granit", anti-aircraft missile systems "Fort" and "Osa-MA". The cruiser stood idle from the 1999 of the year. In the spring of 2013, a contract was signed for the repair and upgrading of the ship. It was delivered to the dry dock in the fall of 2014. "