United Engine Corporation (part of Rostec) at the military exhibition DSA-2106, which opened in Malaysia, will discuss prospects for further cooperation with partners, the press service of the corporation said.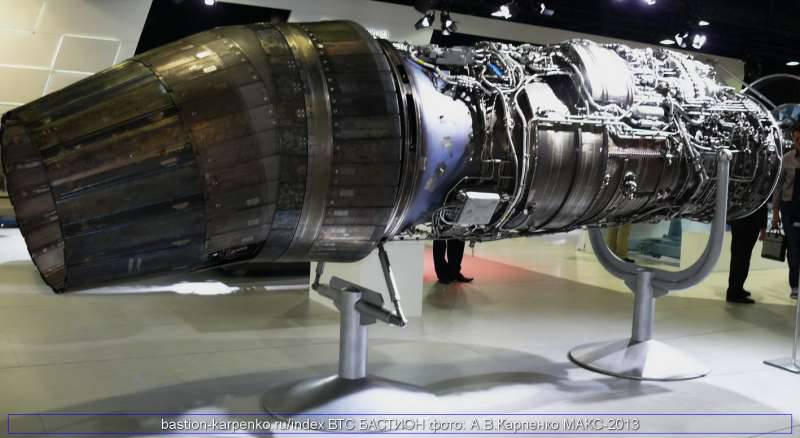 "At the UEC stand, visitors will be able to see the high-temperature dual-circuit turbojet engine with an afterburner and thrust vectoring control AL-41F-1С, which are equipped with modern Su-35 / 35С fighters. The product, developed on the basis of AL-31F, differs from the previous one by an increased burden, a long turnaround time, increased reliability, and low operating costs. Its feature is a controlled thrust vectoring, which, in combination with an advanced electronic control system such as FADEC, gives the fighter super-maneuverable capabilities, "the newspaper reported.
Look
.
Another exhibit of the UEC is an industrial gas-turbine engine of marine execution Е70 / 8РД.
"The principal feature of the product is a dual-fuel combustion chamber with the function of automatic switching from gas to diesel and vice versa. The E70 / 8РД engine is primarily intended for gas carriers and coastal-speed ferries, but can also be used as part of units for high-speed vessels, "the press service explained.
It is noted that at present the Malaysian Air Force "operates several dozen
aviation
engines produced by UEC (including AL-31FP as part of the Su-30MKM aircraft) and RD-33 series 3 (as part of the MiG-29D aircraft), in connection with which special attention during working meetings and negotiations will be paid to the issue of improving the service system to fully meet the customer's needs for the support and operation of Russian equipment. "