Representatives of the military command of the Donetsk People's Republic report that the Ukrainian security forces once again massively fired on the outskirts of Donetsk and Gorlovka. This time, large-caliber mortars were used, as well as
Tanks
. From materials
Donetsk news agency
:
Ukrainian units from 20.00 to 01.00 fired at Spartak, Veseloe, Trudovskiy, Yelenovka, settlements near the Abakumov mine near Donetsk, as well as Zaitsevo, Shirokaya Balka and Ozerianovka under Gorlovka.
On the territory of the DNR exploded more than 150 ammunition fired from the adjacent side.
Against this background, preparation for the direct line, which 20 of April will be held by the head of the Donetsk People's Republic, Alexander Zakharchenko (attention!) For residents (and this is a lot of Donetsk residents and not only Donetsk residents considered strange
Kharkov region
...
The head of the DPR is ready to answer the most pressing questions and statements. One of the questions is categorical: when will the war in the Donbass end? For well-known reasons, not Zakharchenko is a person who can, by his decision, end the conflict, but the head of the DPR has already decided to give an answer to this complicated question, put, by the way, by the Pitmen:
Hope this year. But not a fact. We are trying to solve all the world.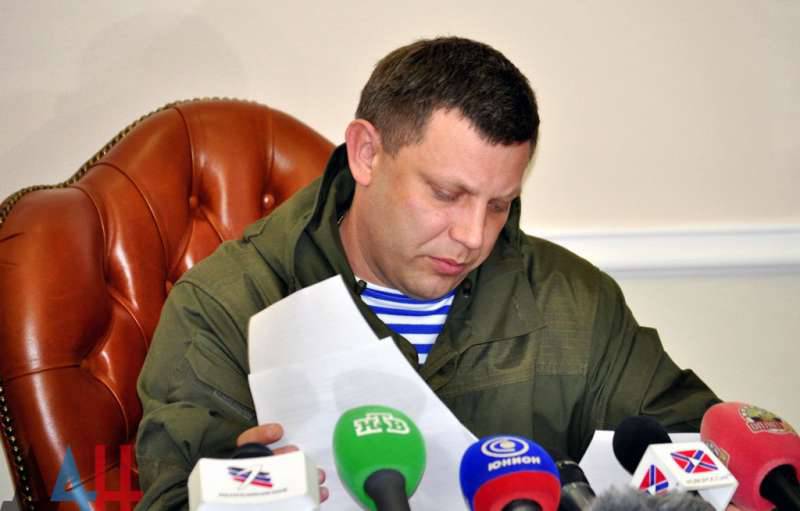 A representative of the service organizing the direct line says that more than 1,5 thousand questions have already been received from the Kharkiv citizens (and not only) by the head of the republic. One of the questions was:
We, the residents of Slobozhanshchyna (Kharkiv, Sumy and partially Chernihiv oblasts of Ukraine - note "VO") do not want to live within Ukraine. Who will help us achieve independence from Kiev?
В
press-service
stated that there are questions coming from Ukrainian nationalists, adding that Zakharchenko will not answer such questions, since "they were not correctly formulated by the authors" ...
The main question for Donetsk and Kharkov is how Kiev missed the preparation of such a project?
It is worth paying attention to the following fact: literally the other day, Kharkiv mayor Gennady Kernes, as reported
RIA News Ukraine
, made a visit to Moscow "on personal matters." After this in Kiev there is something to strain ...
PS Anyone can ask a question to the head of the DPR at a specially created site -
link
.