For the first time in
stories
The Constitutional Court of Russia announced a verdict authorizing the Russian Federation not to execute the decision of the European Court of Human Rights (ECHR). We are talking about the case, which in the materials of the ECtHR in its aggregate takes place as "Anchugov and Gladkov v. Russia" (11157 / 04 and 15162 / 05).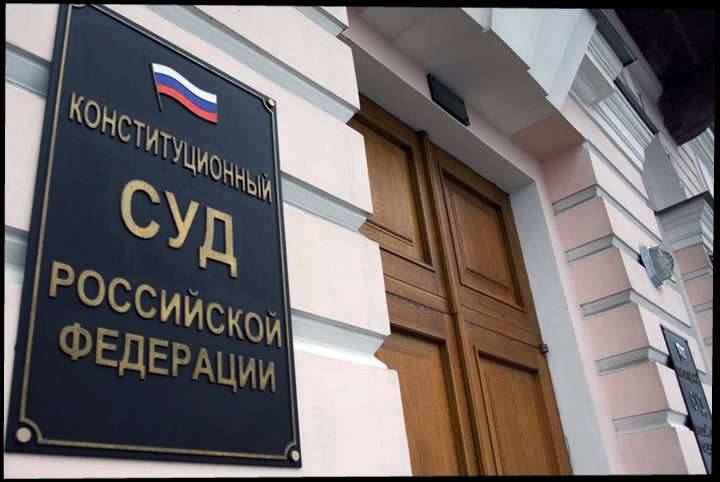 The matter is connected with the fact that those sentenced to death penalty for murder in 90 (the sentence on the basis of the current moratorium is replaced by long terms of imprisonment) Sergey Anchugov and Vladimir Gladkov declared that they, as Russian citizens, are deprived of the right to elect, contrary to the Constitution.
The position of the applicants in the ECHR (portal
Pravo.ru
):
The ban on voting for convicts is contrary to Art. 3 Protocol No. 1 to the Convention for the Protection of Human Rights and Fundamental Freedoms (right to free elections). Russia, joining the Convention, did not stipulate any exceptions, and therefore, in accordance with part 4 of Art. 15 Constitution, an international agreement should apply. The argument that convicts are incapable of making an informed choice or may be subject to the pressure of criminal authorities do not withstand criticism, because according to the law, convicts must have access to information, and pressure can also be subjected to freedom.
The ECtHR has decided that Russia should ensure participation in elections for all categories of convicts, including those who have committed serious and especially grave crimes. The Constitutional Court of the Russian Federation stated that such a decision of the ECHR violates the sovereignty of the Russian Federation, and concluded that the decision of the ECHR in respect of Anchugov and Gladkov cannot be. At the same time, the Constitutional Court of the Russian Federation stated that they were ready to discuss the decision in the format of a dialogue with the functionaries of the ECHR so that the decision would not contradict Russian laws.