On Saturday, the French Saint-Nazaire arrived from Boulogne-sur-Mer, the first of two landing craft EDA-R (L-CAT), intended for use in Mistral dock cameras, previously destined for Russia, but then sold to the Egyptian Navy, reports blog
bmpd
with a link to www.facebook.com/EgyptMilitary.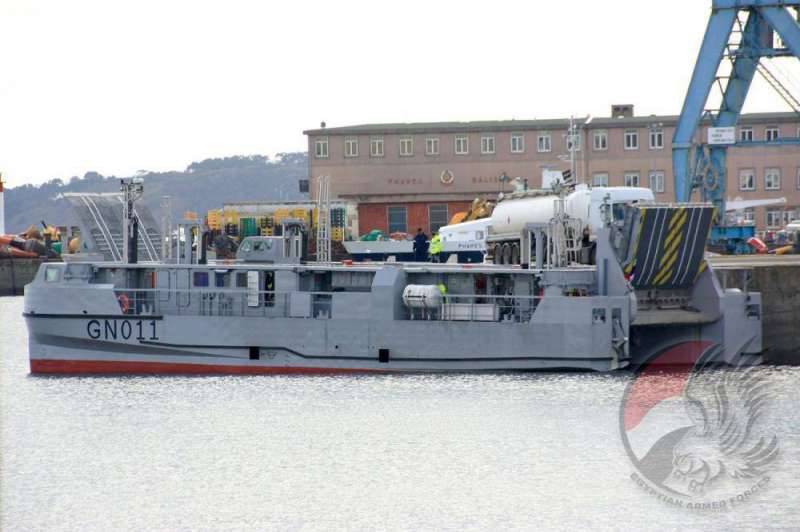 Г
EDA-R catamaran-type tin speedboat (L-CAT), built by French company Socarenam in a series of two units, originally by Russian order for basing on universal landing craft of the Mistral type
"The all-aluminum hulls of both EDA-R (L-CAT) cutters ordered by Russia were built by the French company Socarenam at the shipyard in Saint-Malo. After launching, both boats were towed for completion at the Socarenam shipyard in Boulogne-sur-Mer. Now the headboat (received the Egyptian tail number GN 011) arrived in Saint-Nazaire for the upcoming transfer to the Egyptian side, "explains the resource.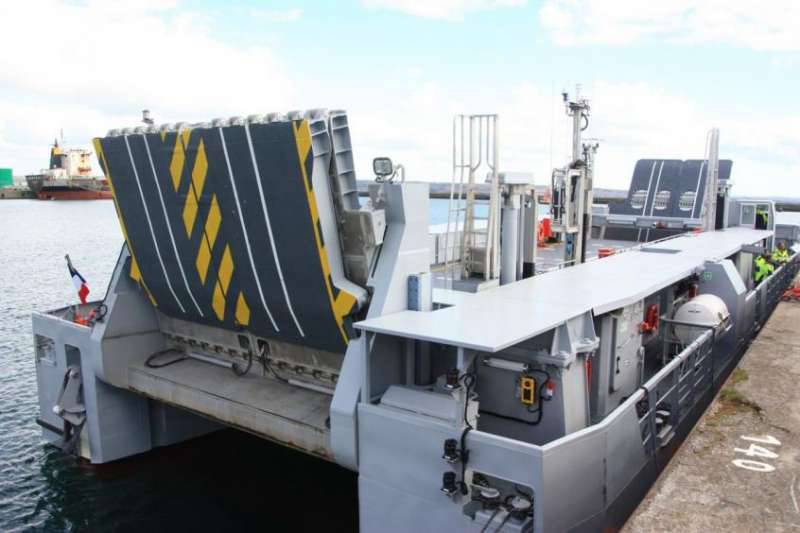 The second boat should arrive at Saint-Nazaire before the end of May.
Meanwhile, according to the newspaper La Tribune, Cairo "in the long term plans to order two more Mistral-type helicopter carriers from France". It is noted that the possibility of concluding such a contract will be discussed by the parties in the near future.
"Thus, Egypt will have four multifunctional Mistral-type ships. Two ships will be based in the Mediterranean, two in the Red Sea, "the newspaper writes.