In the military of the Navy to 2018 g will include more than 50-ti ships, transmits
RIA News
message commander in chief Russian
fleet
Admiral Vladimir Korolev.
"I would like to emphasize that over the three years from 2013 to 2016, we have introduced 42 battleships into the permanent readiness forces. In the period from 2016 to 2018, we plan to additionally introduce more 50 ships into the Navy. This will allow to strengthen the grouping, including interspecific, in almost all strategic areas ",
said the admiral at the ceremony giving him the standard of the commander in chief of the Navy.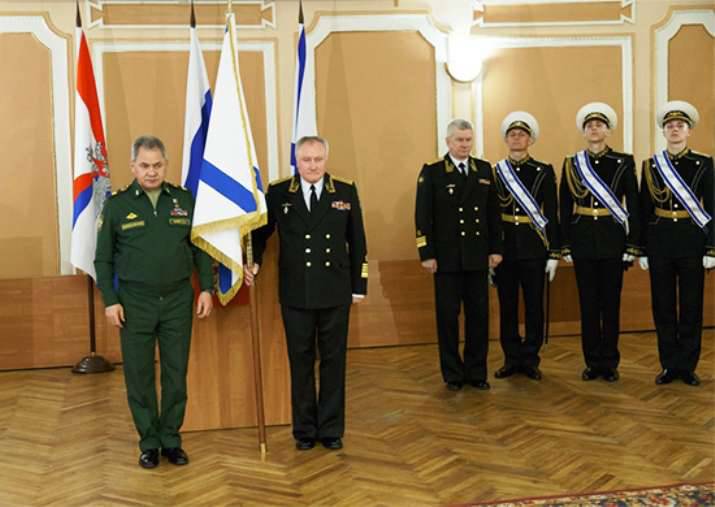 He noted that "already this year, thanks to the productive, carefully thought-out work of the General Staff, the grouping of the Navy ships in the world's oceans reached more than a hundred ships and vessels."
"This year we still have a lot and a lot to do in order to further develop this practice," Korolev said. According to him, one of the main directions of his activity "without any doubt, will be an increase in combat readiness" of the fleet.
"In my new post I consider this task to be one of the most important," the admiral added.
"The ships of the Black Sea Fleet, the Caspian Flotilla confidently solve the tasks of strategic deterrence, ensuring security in the region in the south-western strategic direction. There is a huge construction of military infrastructure in the Arctic strategic direction in the area of ​​responsibility of the Northern and Pacific fleets. New formations, units, units, equipped with the most modern weapons and military equipment, and equipped at the highest level, "said the commander-in-chief.
"I perfectly understand the whole degree of responsibility that falls on me in connection with the new activity and I want to assure you that the Russian Navy will solve all the tasks set," said Korolev.